Gone are the days of mobile phones only being home to match-three games and ads-riddled cash grabs. Already in your pocket, your smartphone has quickly become the most accessible gaming platform.
The Android gaming catalogue now features full-fledged battle royale shooters and platformers to intense dungeon crawlers. Even the typical endless runners and deck-building games now feature enough twists to create incredible gaming experiences.
That's why we have brought you the list of the best mobile games on Android 2022. Our list spans genres and features both new and classic options for you.
1.   Apex Legends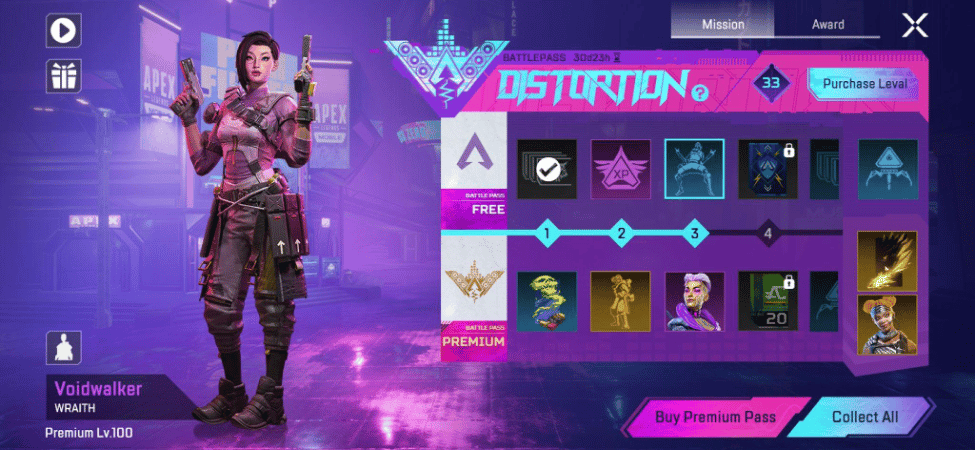 AAA shooters coming over to mobile is hardly news. But few have done it better than the Android version of Apex Legends.
First, it is a remake of the popular free-to-play battle royale shooter, made specifically for mobile. That means there is no crossplay possibility with PC and console gamers, but you can compete against your buddies on iOS.
Made from the ground up, it also plays brilliantly on your mobile phone. To those familiar with Apex Legends, the mobile version plays almost like the real deal. The action is frenetic. The guns feel responsive even though the touchscreen can feel clustered with all the controls.
To those who haven't played the game on bigger screens before, expect adrenaline-filled matches and a massive map in World's Edge. Since the mobile version is its own, the game regularly features exclusive events and characters. To top it all, the monetization is fair, and you only pay for cosmetics.
2.   Marvel Snap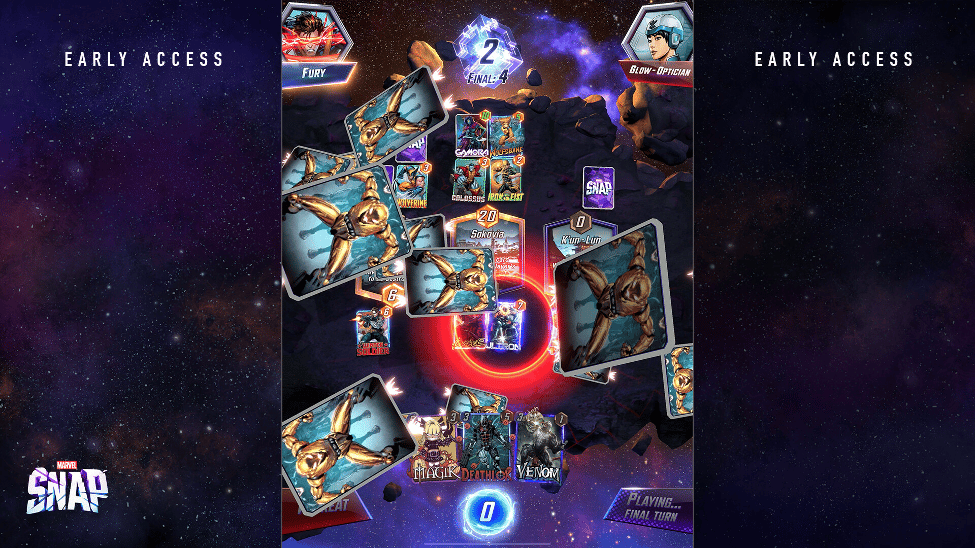 Marvel Snap was released in November 2022 and looks ready to claim the PVP deck-builder throne occupied by Hearthstone.
In Snap, you will play six rounds per match. With each round, the energy increases, allowing you to unleash stronger cards. While initially, you will send out entry-level heroes such as Quicksilver and Hawkeye, you can call upon the Hulk or Iron Man as the match continues.
You will place these cards on one of three locations on the board. Each location has properties that can double your power or reshuffle your deck. Each card has its own energy and power rating, and you need to win two out of three locations to win a match.
The gameplay loop is easy to pick up and tough but satisfying to master. It can feel a little complex initially, but the game design and visuals will hook you. Plus, the joy of finding your favourite Marvel superhero card never gets old.
3.   Monument Valley 2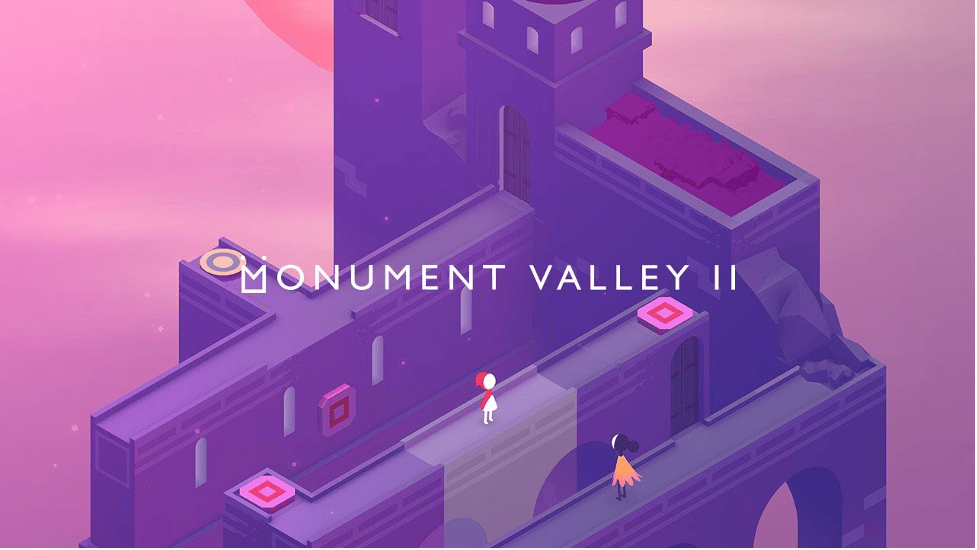 When anybody talks about mobile games being art, Monument Valley is one of the first mentions. The original came out in 2014 and left fans wanting more. When Monument Valley 2 hit the Play Store in 2017, it surpassed all expectations.
The games are inspired by graphic artist MC Escher's mind-bending works. They feature gorgeous optical illusion puzzles which force you to change your perspective, literally. The colours pop off the screen, and the monuments themselves are well-designed.
As a result, the game truly understands the advantage of the mobile as a gaming medium. The gameplay is simple, touch-friendly, and accessible to everyone in the household. While the storytelling is minimal, Monument Valley 2 still features a gripping narrative about parenthood and love.
It is a game that will grip and keep you moving towards the next puzzle. And did we mention it is breathtaking to look at?
4.   Dicey Dungeons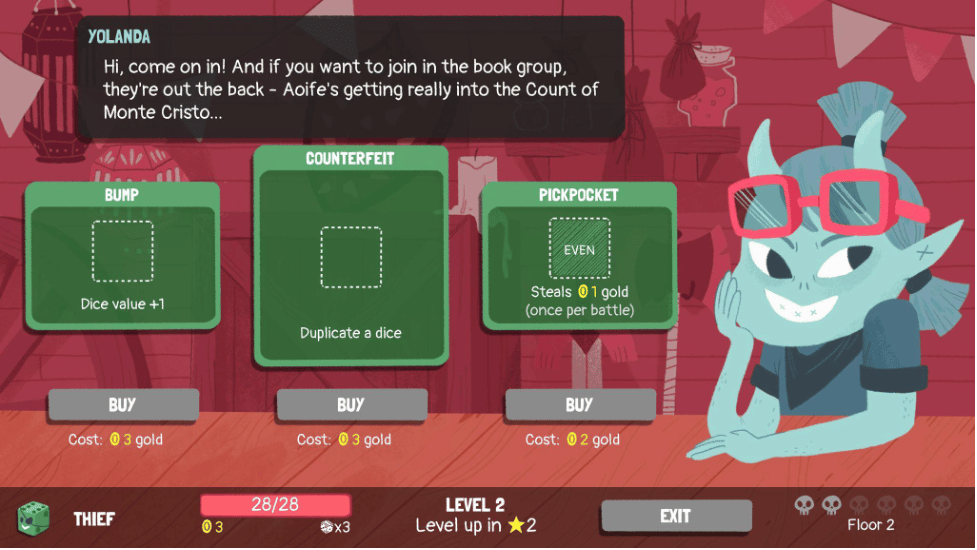 A roguelike that is part deck builder and part dice game. Dicey Dungeons is presented like a gameshow; the host is the evil Lady Luck. You make your way through the titular dungeon's five floors before facing a final boss. The floors are procedurally-generated, and you will fight the colourful monsters in turn-based combat.
The players use decks with cards that need dice to work. So while your attack card can do five damage, it needs to have an even dice, or another card might need a dice lower than 4. Luck plays a huge role in this game. Combined with the puzzle aspects, the RNG makes Dicey Dungeons a fun game.
Dicey Dungeons was released on Android in July with all-new DLC.
5.   Alto's Adventure
This title takes the endless-runner genre and adds stunning art design. You control Alto, a young shepherd collecting his escaped llamas while snowboarding down a mountain. You will land tricks to gain speed, avoid rocks, make terrifying jumps and pull off cool flips. All that with a simple control scheme of tapping to jump and holding to rotate.
You complete goals, earn currency, and unlock riders with better handling and speed. While the gameplay loop is familiar, Alto's Adventure switches up the formula with a day-night cycle. If you mess up a run, your next run might start at night. Not only does it mean changing visuals, but the darkness (and possible rain) also add to the difficulty.
The graphics are gorgeous, and the constantly-changing background gives the game depth. The music fits the theme, driving you without grating. Add to that the simple controls and addictive gameplay, and it's hard for anyone to stop playing Alto's Adventure.
6.   ScourgeBringer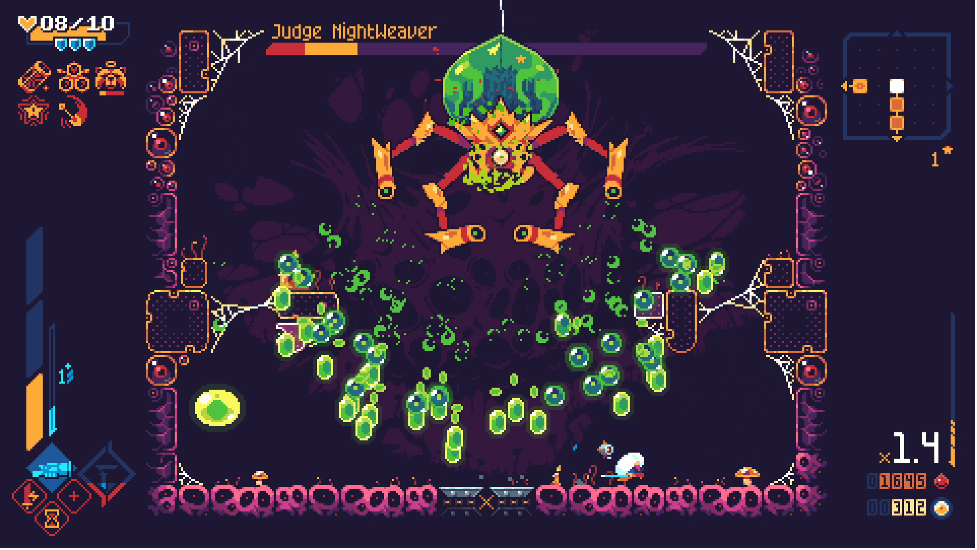 It is often described as Dead Cells mixed with Celeste, and the description couldn't be more apt. You control Kyhra as they explore dungeons and take on ancient machines in their quest to discover the secrets to save the world. Your partner in this quest is a combat drone.
The action consists of good ol' hack and slash and fluid shooting, resulting in kinetic gameplay. With the vibrant pixel art and pulsating soundtrack, Scourgebringer brings back memories of great Metroidvania platformers games.
While it was released on PC and consoles in 2020, Scourgebringer is now available on Android. Grab it for some slick action on the go.
Conclusion
Thanks to the power of the Android system and the growing creativity of developers, gaming on the go has never been better. We hope our list matches you with a great Android game for hours of fun! Some of these games are set behind a paywall or have some in-game goodies for you to explore so make sure to get some Google Play Gift Cards from OffGamers here today!