Rare are the apps that give players the opportunity to win real prizes.
How did Prize Blast manage to conquer its growing audience?
On Facebook, the communities of players are very active. An opportunity to meet some Prize Blast fans. We interviewed Laura, who has been playing since December 2020: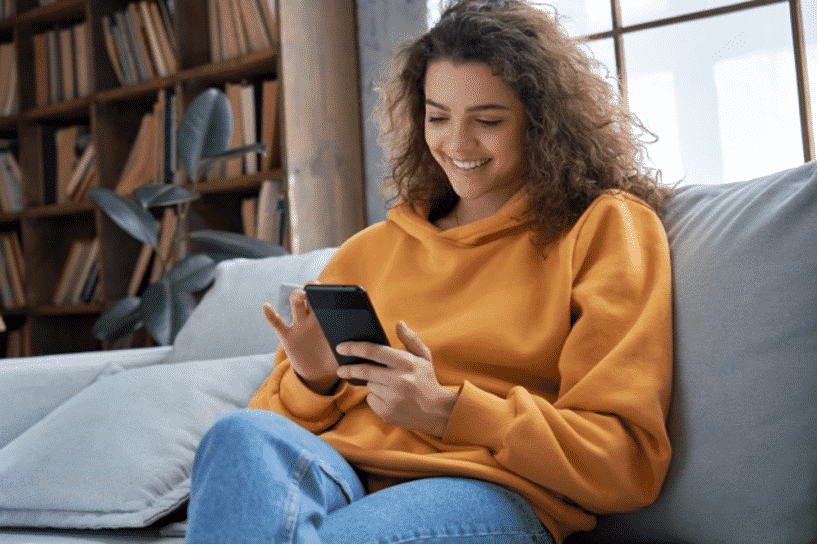 You are a Prize Blast player; can you tell us a little about yourself?
My name is Laura, I am 32 years old and I work in a clothing store. With a child and a full-time job, my days are very busy. But I like to take some time to relax and play on my phone.
I play during my breaks, when travelling or at home.
I already knew Toy Blast and other games like it.
I loved Prize Blast because with this game you win gifts that the game delivers to your home.
This is the motivation I was missing in my previous gaming experiences.
I am delighted to share this experience with you in this review.
How did you Discover Prize Blast?
A friend invited me. I downloaded it from the store. It was easy. This universe of wacky pirates drew me in right away. The hero is a woman, which makes a change from the usual male characters. There's also a giant piggy bank. It fills up quickly. I also liked the quality of the graphics; it's colorful and bright.
What were your first impressions of Prize Blast?
It's quick to get the hang of it. You win all the games and it gives you a feeling of satisfaction.
Then you build and decorate your boat to set off on a treasure hunt.
You decide which pieces you want to add to your boat.
Like in a movie, the music changes according to the mood.
The initial enthusiasm lasts with Prize Blast. After building the boat comes the discovery of the islands. The characters I met along the way made me laugh out loud.
Can you tell us more about Prize Blast?
Yes, the world of Prize Blast is a tropical setting: small wooded islands under a beautiful blue sky.
You're happy to set off to explore these places with your boat in the hope of finding the treasure and winning your prizes.
You have to explode the color combinations in order to win bottles of rum (useful as gifts for the characters you meet).
Once the boat is ready, you cast off to sail from island to island, where you come across a variety of colorful characters: shipwrecked sailors, drunkards, cannibals and many others.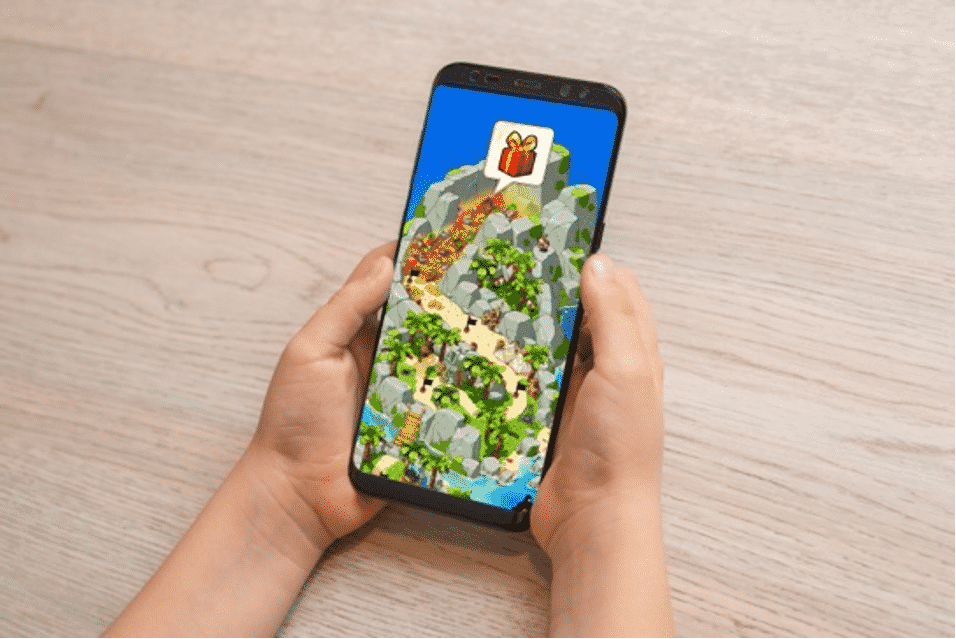 What are the Stages of Prize Blast?
To make progress, you have to play regularly: a few minutes of play every day are enough for you to advance.
Once you have built your boat, here are the stages you will pass through:
Sail to all the islands by giving bottles to the characters.
Reach the treasure island.
Find the treasure = open the gift cave
Choose the gift you want to win according to the contents of your piggy bank.
Every step is fun, from the beginning to the gift cave.
What are the steps involved in Winning a Gift with Prize Blast?
Once I had enough money in my piggy bank, I was able to unlock the gift of my choice.
My son was desperate for the Nintendo Switch. So that's what I chose to win.
Here's how I went about winning the Nintendo Switch on Prize Blast – you can follow the same steps I did:
You fill your piggy bank with the dollars needed for the gift you chose to unlock ($339 in my case).
Once the amount is in the piggy bank you go to the cave. The gift is unlocked immediately.
Then you combine all the identical sticks of dynamite to make the whole thing explode. This stage is a lot of fun. To win the Nintendo Switch, this stage will take you about two weeks.
In my case, I immediately received an automatic message from Prize Blast. The team congratulated me on my win and told me what to do next. Then an agent contacted me and followed up until the gift was delivered.
The team was really nice – I felt like they shared my pleasure in having won. Going through the reviews, players have the same satisfying experience.
Prize Blast advertises that delivery can take anywhere from six to 60 days.
For me, the prize took five days to be delivered to my house.
The gift came with a little congratulatory note from Prize Blast.
I took a picture of myself with my gift and sent it to Prize Blast.
This step is optional, but I am happy to appear among the winners.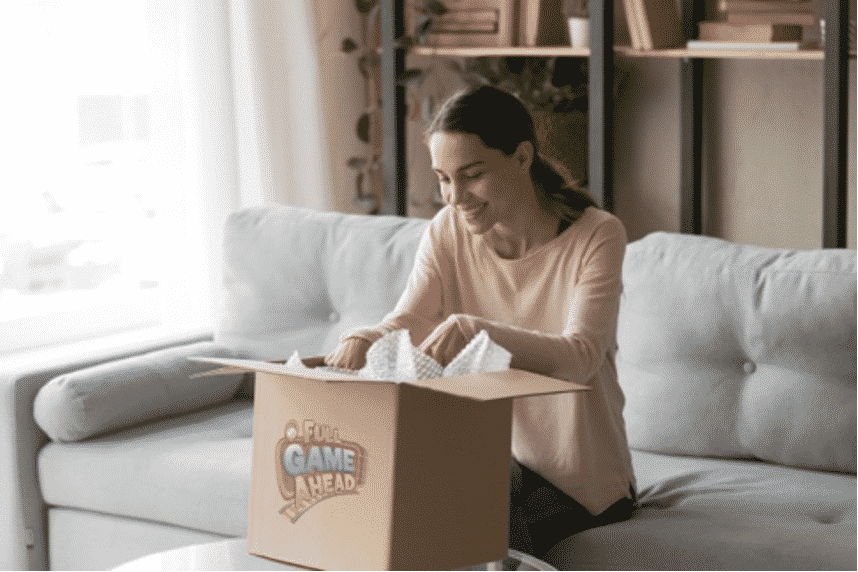 Is winning a Gift on Prize Blast worth it Financially?
For me, winning my prize on Prize Blast was better than buying it in a store.
I've never spent a lot of money in the game. No more than five to ten euros a month.
And I found it more fun to win my gift by playing. many players have testified to the same thing in their reviews.
To win more quickly, you can sign up for Google Opinion Rewards. These are paid online surveys. You earn money to spend in games.
You can use this money in Prize Blast.
In the end, it's cheaper to win on Prize Blast than to buy the gifts from a store.
How does Facebook fit into Prize Blast?
Pretty quickly you can choose to log into Facebook from within the app.
You'll find that this is another great thing about Prize Blast. There is a large community of players. This is a good opportunity to learn different tips and make new friends on Facebook. It's also a way to meet previous winners and read their reviews.
You'll find a great atmosphere and support in these communities. You can even make friends with some of the players.
The Prize Blast team also organizes weekly contests between friends and fans.
You can win GEMS and dollars for your piggy bank.
My experience with Prize Blast is very positive, that's why I am happy to share my review with you.