A challenging first step for many crypto startup companies is getting their token or coin listed on an exchange. Listing a digital asset so that it can be shared, traded, stored, marketed, and priced is a pivotal step in any crypto business. HollaEx makes this otherwise complicated step simple and it does this by allowing anyone to run their own self-branded crypto exchange. From there the exchange business owner can list any token they want.
About HollaEx
Starting as a small crypto development company in 2017, HollaEx is now one of the leading open source white label exchange software providers.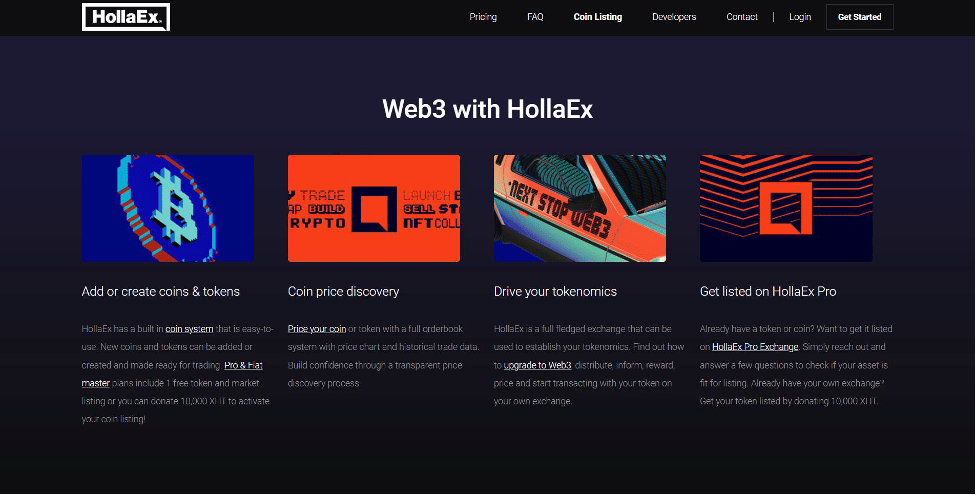 HollaEx focuses on supplying high-quality blockchain, token/coin, wallet, and exchange trading solutions to meet the demands of fintech and neo banking systems.
With leading generator brands and a range of exchange plugin solutions, HollaEx provides an encompassing solution to upgrade business into the blockchain age and solves common business challenges.
With decades of experience and industry knowledge, HollaEx provides expert advice and customized solutions, ensuring you are getting the solution for your online business or project.
Coin Listing Video Tuturial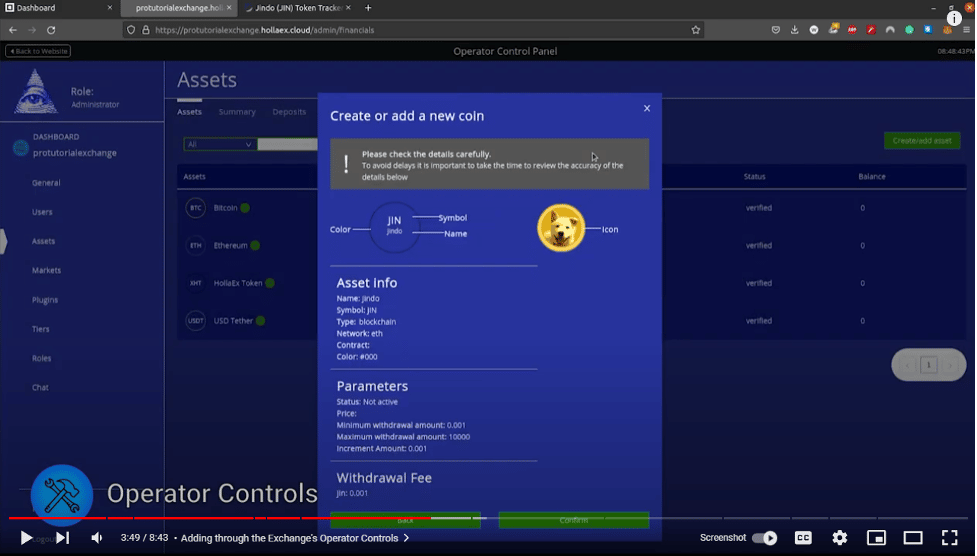 Video content online shows a step-by-step walk from start to finish of a custom token and shows the creation of the ERC-20 token, to the steps taken in the white label exchange HollaEx and finally to trading.
Listing Requirements
First you have have a token or coin, the HollaEx exchange system works best with the ERC20-based assets but TRON (TRC20) and Binance Smart Chain Network (BEP20) are also working. It is also possible to use other blockchains by simply shooting the HollaEx team an email request.
Once you've added the asset, you are only required to donate XHT or if you are using one of the premium subscription you will get to add your asset for free. This last step simply requires getting in touch with the HollaEx team.
Listing a coin is a crucial step for businesses and is becoming the preferred way to list as it allows the coin creator to keep their coin and token more under their control. This means more methodical and thoughtful approach can be taken all the while not putting a large dent in the company's runway budget.
Starting a crypto exchange
To start your coin listing and coin's price discovery you can visit dash.hollaex.com or find more information about listing here.
For more technical documentation, visit docs.hollaex.com.