If you are thinking of growing your business and investing in your future, acquiring ISO certification is a viable option. ISO certification brings with it many benefits such as enhanced operational assistance, improved employee productivity, augmented profits, larger business opportunities and stronger brand credibility. In this article, we will talk about the common queries related to the ISO certification process.
What is an ISO certificate?
ISO certificates are created by the parent organisation International Organization for Standardization (ISO). This non-profit, internationally recognised and wide-spread entity creates sets of clearly defined recommendations for organisations which are formally known as ISO standards. In fact, ISO has published more than 21700 standards that focus on different industries and their needs.
The overall and encompassing purpose of developing ISO standards is to create standardisation across different industries, so that customer rights are protected and organisations, irrespective of their size, maturity or complexity, all have a fair chance in the international market.
Whenever an organisation chooses to implement these recommendations into their business practises, they create an auditable management system. The creation of such a management system helps to achieve ISO compliance and clearing an audit against the chosen standard, which helps the organisations achieve ISO certification. Using the services of an iso consultants in australia
can help you get more information and find answers to your questions.
Some popular ISO standards
There are many industry-specific ISO standards that companies can choose from. However, if you are just starting out on your ISO certification procurement journey, there are a few popular ISO standards that are loved by companies, regardless of their industry. These include ISO 9001, ISO 14001 and ISO 45001.
The ISO 9001 standard provides recommendations to build an effective Quality Management System (QMS) that helps organisations meet their customer requirements while delivering high-quality goods or services.
The ISO 14001 standard helps organisations build an effective environmental management system so that they can reduce their environmental impact and improve their ecological performance.
The ISO 45001 standard helps to improve the health and safety of workplaces by guiding organisations to build an effective Occupational Health and Safety Management System (OHSMS).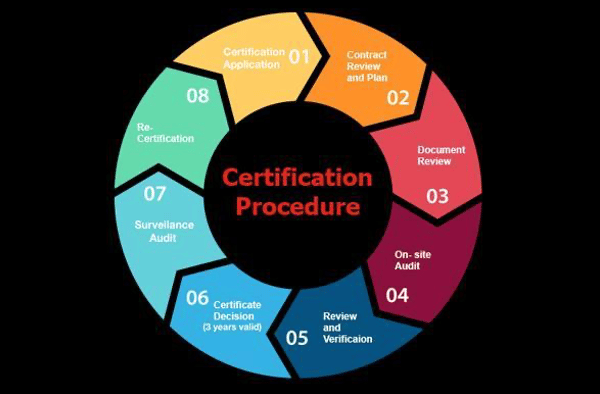 ISO certification process
Even though the certification process sounds simple on paper, it is slightly complicated in reality. Business owners must first select the most appropriate standard for their organisation. They can choose the standard based on their organisational goals.
For example, if they wish to improve their quality and enhance customer loyalty, then ISO 9001 is the perfect fit. Similarly, if the priority is to secure their data, then ISO 27001 provides the perfect solution.
Ensure to have adequate resources
After selecting the standard, business owners must ensure that they have adequate resources to fully support them throughout the certification process as the entire undertaking will require time, effort, financial resources, human resources and appropriate infrastructure.
If you are looking for the answer to the question how to get iso certification , we suggest you to use the services of ISO Council.
Understanding and implementing the recommendations
Now comes the tricky part, understanding and implementing the recommendations of the chosen standard. This might be one of the most difficult part of the process because, firstly it requires you to completely understand the technical requirements of the chosen standard and secondly, majority of the organisations already have a management system in place. The implication of this statement is that business owners are now faced with a strenuous decision of either modifying their existing management system as per the recommendations of the chosen standard, or scratching it out completely. To aid you with this decision, ISO practitioners recommend conducting a gap analysis, an assessment that helps you find the deficiencies in your current management system. As you can imagine, finding non-conformities and mitigating them can be complicated, and therefore, many organisations choose to hire an ISO consultant.
Even if you choose to continue on your own or you hire an ISO consultant, at this point, you will have a rudimentary management system that is somewhat compliant to the recommendations of the chosen standard. So, you must observe its operations for the next few months and conduct internal audits to identify the areas where it is not compliant and address those issues. Once you are confident in the compliance, efficiency and functionality of the management system, you can select an accredited certification body to conduct the final audit, namely the external or certification audit. Based on your performance, you will either be given further time to minimise existing deficiencies or you will be granted a certificate.
Role of an ISO consultant
We understand that some organisations may be hesitant to hire a consultant as they would be worried about splurging their limited financial resources. However, we would like to point out that hiring an ISO consultant should be considered as an investment as he or she makes the process obstacle free. Without their expert advice, you may misinterpret the technical requirements of your chosen standard and can make mistakes that could potentially lead to the failure of your management system and could delay the certification process entirely. Some characteristics that you should consider while selecting an ISO consultant is their experience, specialisation and overall reputation in the industry.
Conclusion
In its crux, the certification process is essentially creating a management system based on the recommendations of the chosen ISO standard and undergoing an external/certification audit by an accredited certification body to achieve certification.