Statistics shows that an estimated 50% of all humans will certainly have a problem with snoring at some points of their lives. As one gets older, snoring becomes more prevalent. This condition is highly common in men with over 40% of the total population getting affected. However, women are also caught up in this with 24% of total population being tagged as habitual snorers.
Come to think of it, mild snoring is completely harmless (but most times annoying to your spouse). However, this mild snoring could be a symptom of a far worse problem, which is the obstructive sleep apnea.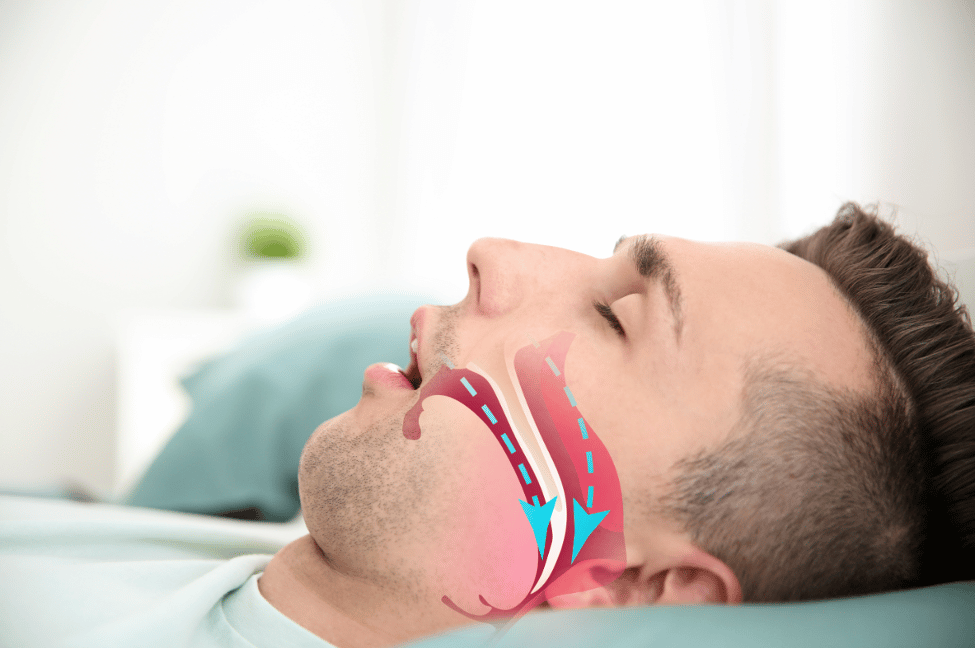 This article today focuses on the various effects of HBOT on sleep apnea: highlighting the basics of HBOT and some preventing measures.
A Quick Look at HBOT
Hyperbaric oxygen therapy (HBOT) is a form of treatment used to boost the healing processes of carbon monoxide poisoning, gangrene, as well as wounds that won't heal amongst others. For the HBOT, you'll enter in to a specialized chamber (known as the hyperbaric chamber to breath in pure oxygen but in air pressure levels 1.5 – 3times greater than average ). The primary aim of this therapy is to ensure there's a good sufficiency of oxygen in the blood to fix tissues also restore the normal functioning of the body.
As earlier stated, the HBOT is normally carried out in a specialized chamber known as the hyperbaric chambers. The hyperbaric chambers comes in two forms. These include
Monoplace hyperbaric chambers
Multiplace Hyperbaric Chambers
The Monoplace hyperbaric chambers are chambers that accommodates just one user at a time and can be operated normally on the outside. Unlike the Monoplace hyperbaric chamber, the multiplace hyperbaric chambers accommodates more than 2 users at a time. The treatment is largely the same for both hyperbaric chambers, but for the Multiplace chambers, people gets to breath pure oxygen through masks or hoods.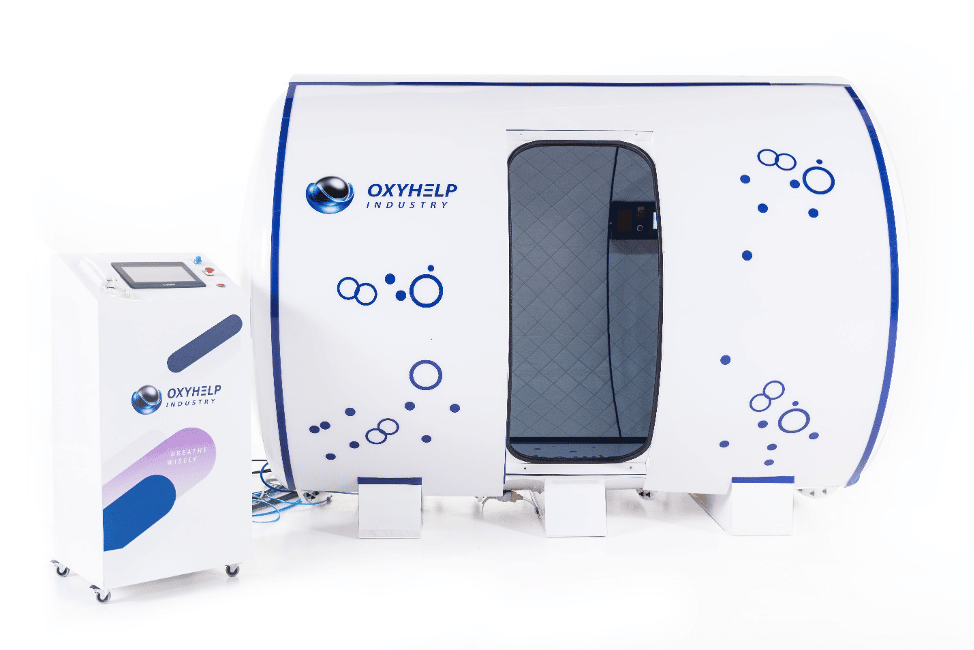 Major benefits of HBOT
Ranging from radiation tissue damage treatments to diabetic foot ulcers and concussion recovery, surgical recovery and cellular wellness, HBOT has the capacity of providing and helping patients maintain an optimal health level. Other major benefits of HBOT include
A boost in blood flow and circulation which helps in reducing inflammations and pain
Boosts oxygenation to the body's tissues.
Increase the level of white blood counts.
Fosters the effectiveness of antibiotics in the body.
How Does HBOT Help With Sleep Apnea?
Oxygen therapy is at times ideal for treating obstructive sleep apnea (OSA) which is primary caused by a condition called hypoxemia that results from overnight interruption in breathing. OSA occurs when a person stops breathing temporarily while asleep. This obstruction in breath can happen between 4- 30 times an hour, all depending on the individual. In men, heavy snoring and sleep apnea may increase their risk of hypertension, neuropsychological dysfunction, angina, and stroke.
One proven method of treating this condition is hyperbaric oxygen therapy. Generally, hyperbaric oxygen therapy helps in boosting the level of oxygenation and relieves tissue hypoxia.
But How is The Process of HBOT for Sleep Apnea Carried Out?
If your health care provider noticed you've got sleep apnea, they'll instruct you to go for a sleep study in a sleep laboratory for proper tests and diagnosis. However, you can equally complete the study in the comfort of your home. Due to the fact that obstructive sleep apnea causes your oxygen level to drop, your health care provider may also prescribe supplemental oxygen to use while you sleep.
Hyperbaric oxygen therapy is mostly used for patients that are not drowsy or have any complaint with CPAP. Generally, overnight oximetry is used to monitor the oxygen levels, and also the pulse rate is measured with a sensor placed on the fingertips overnight. If your oxygen level experiences a dip below 88% for more than five minutes, then you've been caught up with hypoxemia.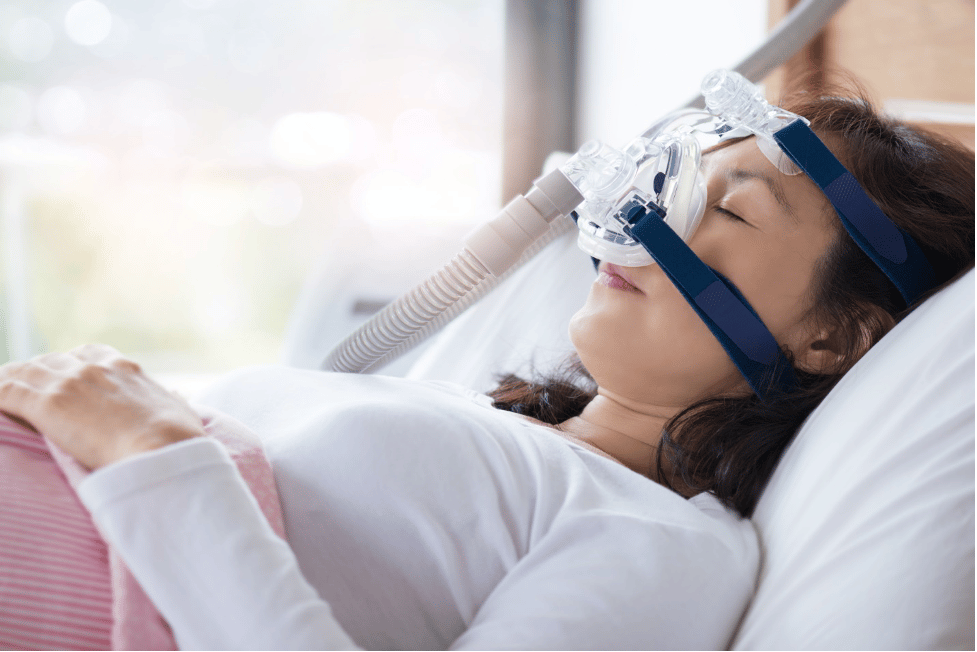 Though the reasoning behind hyperbaric oxygen therapy on sleep apnea might look so smooth and sound, it however, doesn't help improve other symptoms of obstructive sleep apnea like fragment sloop, and carbon dioxide retention. This is due to the fact that OSA is often times caused by the collapse of the tissues of the upper airway. No matter the amount of oxygen pumped during HBOT, if the throat is partially or totally closed, oxygen may not reach the lungs. Since the lungs is major oxygen of respiration, if the oxygen doesn't reach, then the whole treatment will be infective.
Why is HBOT Not Enough for Treating Sleep Apnea?
Using HBOT in treating people with OSA may produce mixed results. Though the oxygen level of the body will improve, the treatments effects on the apnea hypopnea index (AHI) and the levels of interruptions in breathing is negligible. Also, excessive day time sleepiness, a known complaint in people suffering from OSA doesn't improve with oxygen. This is because oxygen doesn't actually prevent the apneic event (sleep interruptions).
Wrapping up, the use of HBOT may give people a boost in confidence and a false sense of protection; meanwhile the condition and its symptoms remains not properly treated. Mind you, individuals living with OSA have a higher chance of getting a heart attack or possible stroke. They may even die from a cardiovascular problem. Due to this, it is highly recommended that you go far proper checkup and treatment to stay safe.
Can I Use HBOT for Sleep Apnea With COPD?
Though it might look so great to use, at times, using HBOT – hyperbaric oxygen therapy – to treat sleep apnea may be life threating in the case of people with a chronic obstructive pulmonary disease (COPD) called emplysema, HBOT has been proven to be beneficial. But, when COPD emerges alongside obstructive sleep apnea, a different case sprouts up. Your carbon dioxide levels may increase, and this can cause migraines or confusions. To this effect, it's of great importance that you treat your sleep apnea before using HBOT for COPD.
Final Words
Are you so worried about your breathing during sleep? Then you should consult a board-certified sleep specialist and get proper treatments. With him, you'll get more insight on when and whether to go in for HBOT prior to your condition.