Auctions are excellent ways for non-profit organizations to raise money for any cause. While there are many ways you can go about it, silent auctions tend to be one the most effective ways to do so while being a fun and engaging activity for all the donors. Instead of dealing with the pressure created in regular auctions, silent auctions are more calm affairs, letting donors enjoy themselves as well.
How Silent Auctions Work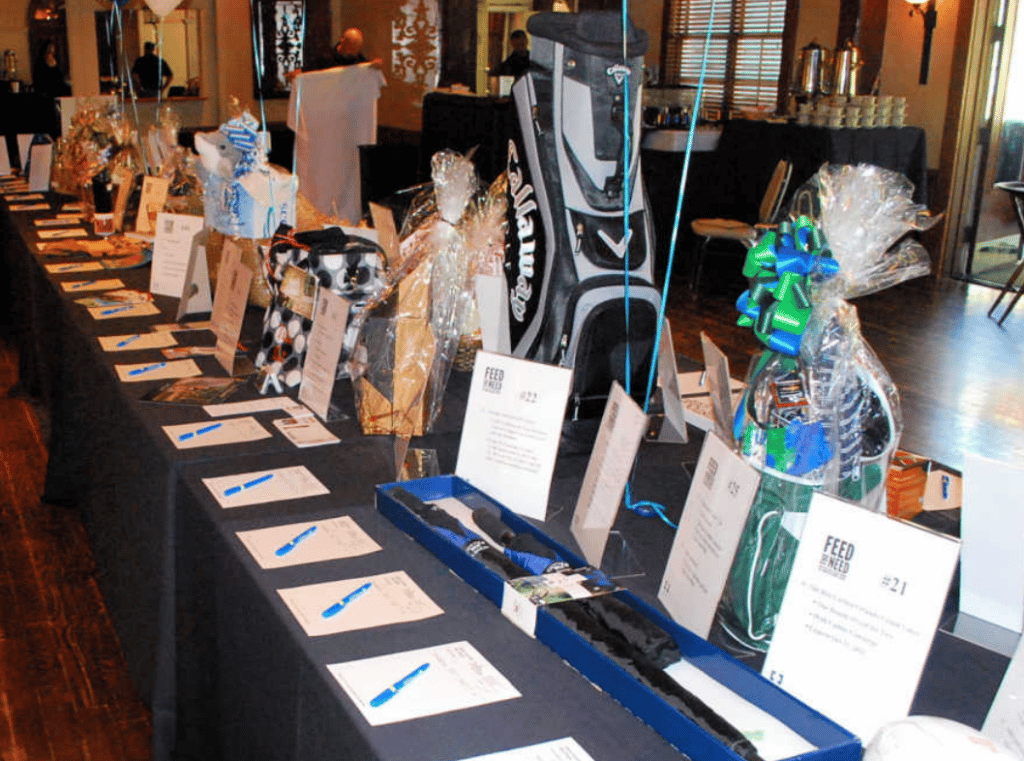 Silent auctions give participants at the event the opportunity to go through all the items present and then write their bids on the paper provided near the item. Unlike regular auctions, there is barely any time constraint, since most attendees can go back to see the bids on their item of choice and write in a new one in case they have been outbid. Since a bidder number is assigned to the participants, bidders can remain anonymous. At the end of the event, the item is sold to the highest bidder, with the organization receiving the profits. Attendees have the opportunity to socialize with other participants, creating a relaxed environment and are an excellent way to foster long lasting relationships.
An Item That Your Donors Will Absolutely Love
Hunting is a time-honored tradition for most Americans, with more than 15 million hunters participating in hunting activities. If your silent auction offers an entire hunting trip, it can become a popular item, resulting in a bidding frenzy.
When it comes to hunting safaris, Charity Safari offers the best. You can choose from one of their attractive hunting destinations, with each package allowing up to 4 hunters, giving donors an opportunity to win an experience that they can share with their family or friends. They handle all the logistics of arranging the hunting experience, so that you can focus on arranging your silent auction.
Charity Safari offers hunters the opportunity to hunt in exotic locations like Argentina, New Zealand and South Africa.
1) Hunting in Argentina
An action packed 5 day adventure awaits your donors who get to go hunting in the San Luis province of Argentina. Hunters can hunt Red Stags, Fallow Stags, Water Buffaloes, Blackbucks, Mouflon Sheeps, Axis Deers, Jacobs 4 Horn Rams and Wild Boars. With such a variety of animals available, all hunters are sure to find something they like.
On arriving in San Luis, your donors will be picked up by the staff to be taken to your lodgings. After a pleasant 45-minute drive, they will arrive at the famous and renowned Estancia Chischaca. After cool drinks have been offered to everyone, they are taken on a tour of the lodge and are then shown to their rooms, where they can unpack and rest, which is followed by happy hour and a scrumptious dinner.
What follows are days filled with exciting hunting tours, with two hunts every day, with a hearty lunch in between each hunt. At the end of the day they return to the Estancia and are greeted with happy hour, Hors D'oeuvres and fantastic Argentine dinner, during which they get to sample the amazing Argentine cuisine as well as the local wine and beer.
For those who are not willing to participate in the hunt itself, the Chischaca Lounge offers a wide variety of activities like Spa and Massages, Yoga Sessions, Horseback riding, a tour throughout the San Luis city, polo lessons at the polo clubs and cooking lessons with the Lodge Chef, ensuring that they have a fun time as well.
2) Hunting in New Zealand
Donors who go hunting in New Zealand via Charity Safari's hunting package will find themselves in Christchurch city. Known for its English heritage, Christchurch offers hunters the opportunity to hunt Wapitis, Red Stags, Fallow Stags, Alpine Chamoises, Himalayan Tahrs, Feral Goats, Arapawa Rams, Captain Cook Wild Boars and Waterfowls.
Hunters will enjoy a 4 night stay at the famous High Peak Station where, upon reaching, they will be greeted by the staff and be given a tour of the Lodge, after which, they can unpack and proceed to sight in your rifle. After they have rested, the next few days have ample amounts of hunting involved, with two hunts every day, with delicious lunch in between. At the end of the day they return to the Lodge for happy hour, Hors D'oeuvres and a fantastic dinner where they get to experience the Kiwi cuisine.
3) Hunting in South Africa
Every hunter knows that South Africa boasts of a variety of species that are available to hunt, which is where this 8 day package will take them to. Hunters will be able to choose from over 45 species of game species, including Kudus, Warthogs, Blue Wildebeests, Impalas, Gemsboks and Blesboks.
Hunters have the option to use rifles as well as recurve bows, longbows and compound bows. The guides accompanying them are professionals and are well versed with bowhunting. They will make sure that your donors get the perfect shot.
Your donors get to enjoy a 7 night stay in the extravagant Vaalwater Lodge. Just like in Argentina and New Zealand, hunters get to hunt two times a day with a heavy lunch in between, at the end of which they get to sample gourmet dinners as well as the best local beer and wine that the area has to offer.
Charity Safari uses outfitters who respect and adhere to the rules and regulations of the area and offer responsible hunting that is sustainable. The meat is consumed by the hunters and the staff and whatever meat is left over is donated to local villages or used in other productive ways.
The best part is that when you offer your donors an experience from Charity Safari, you get to keep all of the proceeds. Charity Safari provides these trips at no additional costs, letting non-profits keep 100 percent of their auction proceeds.
Final Thoughts
The key point to remember is that people attending silent auctions are looking for a fun and relaxed environment. Similarly, the items that are being offered must reflect this as well and add value to your donor's lives. We hope that you will consider this and make the most out of your next silent auction.