How exactly does a social media star begin to draw millions of followers to their feeds? What does it take to attract 200 million viewers to a single video on Instagram? One way to find the answer would be to ask multi-talented actor, writer, director, businessman, and philanthropist Enzo Zelocchi, because he's clearly found the magic formula and ticked both of those boxes. As his latest cinema release No War coincides with the launch of his all-new American healthcare company, the term "mastermind" is hard to avoid.
Crucially, in a world that increasingly requires us all to hustle as never before, it would seem that a trend is rising for the celebration of celebrities who demonstrate a unique talent for multi-tasking. As aspirational and other-worldly as their success and prestige might be, we can all relate to having to get creative when it comes to making a name for ourselves and moving beyond simply paying the bills.
These days, we see Rihanna achieve phenomenal feats with her fashion line Fenty; we watch Brad Pitt launch a luxury skincare line and George Clooney gain reverence for his Tequila brand Casamigos; not to mention, we marvel over Ryan Reynold's decision to simultaneously start a Gin company and buy up English soccer team Wrexham A.F.C. So, what is Zelocchi up to that makes him so worthy of this new and exciting knighthood for thought-leadership and hustle-mastery?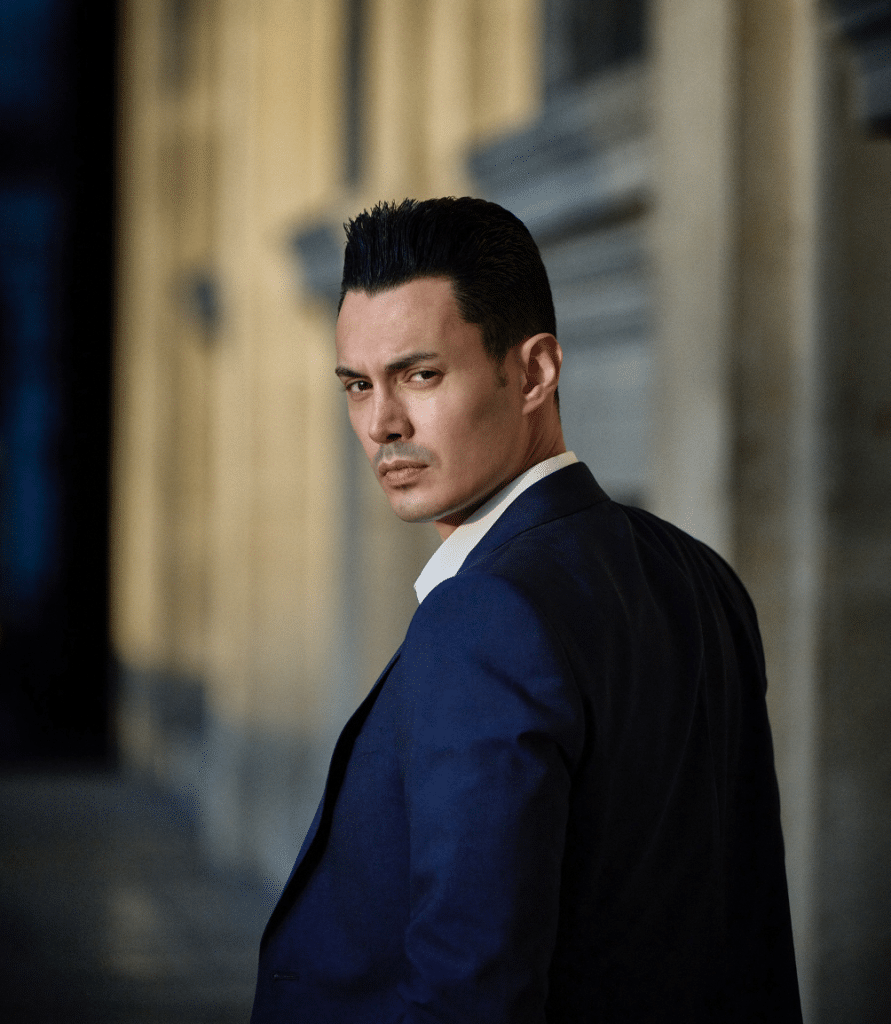 Enzo Zelocchi Demonstrates Achievement in Multiple Avenues
Without a doubt, Enzo Zelocchi was never a single-lane kind of guy. Spending his youth in the glamorous city of Milan, Italy, the handsome young star-to-be quickly moved into modeling before stepping into motion picture, first in Advertising campaigns and then in television. As a youth, he showcased his range being cast as a villain in an Italian TV drama. However, in the background, he was also studying hard, refining his understanding of accounting and marketing—moves that would doubtless serve him later.
Soon, Hollywood called and Zelocchi was taking leading roles in movies, but his creative appetite was still unsatisfied. Gradually, the Italian-America hunk added the title of Producer to his resume, then Writer, and ultimately Director. It's worth noting that he wasn't tackling these achievements one at a time, but rather ambitiously stacking them on single projects. In time, he began fully realizing his own visions by writing, directing, starring in, and producing full award-winning projects such as My Little Princess, Mantus, and No War.
While most recent hype surrounding Zelocchi has been for his phenomenal action project No War, which is set in present-day war-torn Ukraine, and his hotly-anticipated but pandemic-delayed feature The Source, it was his 2010 breakthrough masterpiece My Little Princess that set Zelocchi on a path towards an entirely new endeavor.
Enzo Zelocchi Launches Healthcare and Technology Company A-Medicare
So how does a man already busy mastering just about every facet of movie-making take a sideways step into the world of healthcare? It was during the creation of his self-penned 2010 movie My Little Princess that Zelocchi first began to feel a tug in a second direction. Zelocchi cast himself in the film as the father of a terminally-ill girl battling late-stage cancer in modern America.
While researching the role, Zelocchi came face-to-face with the nation's healthcare shortcomings and felt the brutal strain of parents trying to guide their children through the inadequate system for himself. At the time, famed documentary maker Michael Moore had just released Sicko, a deep-dive into the gaping holes and financial exploitation that runs rife in medical care in the United States. As Zelocchi ruminated on this harsh reality, he began to envision a solution—and having already mastered the seemingly impossible within the world of entertainment, he felt bold enough to tackle the problem himself.
In parallel to continuing his work in cinema, Zelocchi turned his love of technology towards brainstorming a new model for American healthcare. The result was A-Medicare, a platform that is designed to utilize artificial intelligence, machine learning, and blockchain technology to make healthcare more efficient and affordable for all in the United States. The goal of Zelocchi and his A-Medicare team is to establish a Universal Healthcare System that streamlines high-tech wellness facilitation as never before, and he's well on his way.
Crucially, Zelocchi demonstrates that captivating and inspiring audiences today means being bold, thinking outside the box, and being unafraid to follow a dream towards additional achievement. These days, we want more than just screen stars—we want unique and multi-faceted thinkers. Discover more about Enzo's amazing example by checking out his work on IMDB and paying A-Medicare a virtual visit.
Enzo Zelocchi – "NO WAR" – Trailer

Enzo Zelocchi – Midnight in Paris