The real estate industry is one of the most lucrative industries in the world. The software industry is also lucrative, and these two industries are converging to provide a better customer experience.
Real estate software systems have been around for a while now. These tools help agents manage their clients and keep track of properties they are trying to sell or buy.
However, with the advancement in technology, many developers have started focusing on providing more than just property management software. They are now providing tools that can help agents find buyers or sellers more easily and even provide them with recommendations on what kind of property would suit their needs the best.
Real estate software systems are used by agents to manage the entire process of buying or selling a property from start to finish. These programs can be used for various purposes such as managing escrow accounts, processing loan applications and payments, generating reports on commissions earned etc.
Most Popular Types of Real Estate Software
There are many types of real estate software available. Some are more popular than others, but it all depends on the needs of the user. The most popular types of real estate software are:
Real estate customer relationship management (CRM) software
The CRM software for real estate agents is a tool that helps them manage their customer relationships. It helps them keep track of contacts, leads, and the history of their interactions with customers.
This software can be used in various ways. It can be used to generate reports on sales and marketing activities, and it can also be used to automate routine tasks like sending out email notifications or scheduling meetings with prospects.
Lead generation tools
Lead generation is the process of converting a prospect into a customer. Lead generation tools are the instruments that help businesses in this process.
Lead generation tools are of different types, but they can be classified into two main categories: those that provide data and those that provide leads. Data lead generation tools collect information about potential prospects and then present it to the business so they can send out marketing messages to them. Lead generation tools also work by providing contact information for companies to use when reaching out to prospects in order to convert them into customers.
Some lead generation tools allow you to target specific types of people with your ads. This is called retargeting, and it's a good way to get more qualified leads. Other features include lead scoring, which helps you know the quality of your leads before you contact them and offers an easy way to filter out low-quality prospects.
IDX Website and blog creation tools
IDX Website and blog creation tools are a great way to create a real estate website. The best thing about these tools is that they are easy to use, they are mobile responsive and they have a drag-and-drop interface.
These tools have the ability to create a website or blog with just a few clicks of the mouse. You can choose from hundreds of templates or create your own unique design using HTML, CSS, JavaScript, PHP or WordPress. Real estate agents are using these tools to create their own websites and blogs. This is a better way for agents to build their personal brand, grow their business, and connect with more potential customers.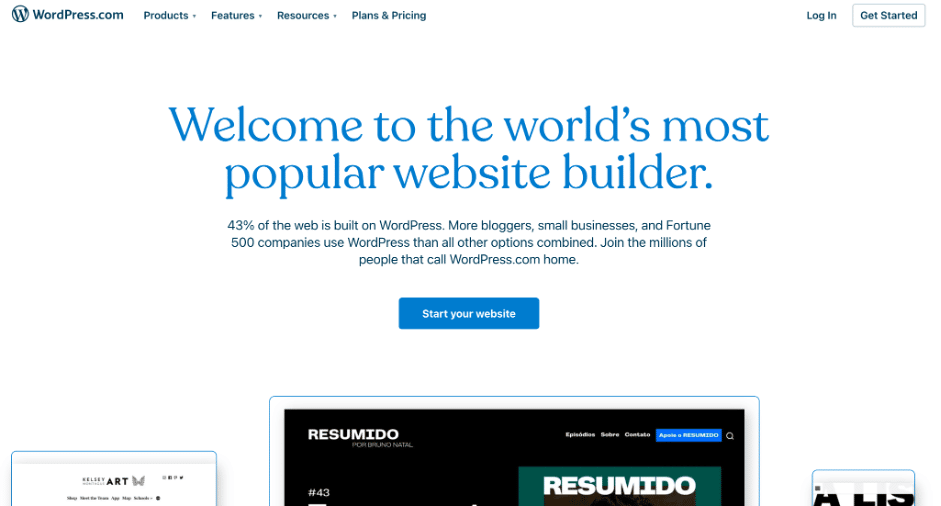 Some of these IDX websites and blog creation tools are free while others are paid. Some of the free IDX Website and blog creation tools include Wix, Weebly, WordPress, and Blogger. Paid IDX Website and blog creation tools include Shopify, Squarespace, and BigCommerce.
Real estate marketing automation software
Marketing automation software is a system that helps to automate marketing and customer engagement processes. Also, real estate marketing automation software offers features such as lead generation, lead scoring, lead routing, and email marketing.
The software generates leads through various channels such as social media and websites. The leads are then routed to sales agents for follow-up via email or phone calls. The emails can be customized to suit the recipient. It is a great way for real estate agents to save time because they no longer have to manually send out emails or manage their social media accounts. The software updates social media profiles and blogs with new content, sends email campaigns, and updates listings on online portals like Zillow.
All-in-one real estate software suites
A real estate software suite is one of the most important investments for a real estate agent. It helps to manage, track, and report all their activities in one place and provides them with a wealth of resources.
There are many options when it comes to choosing the best software for your needs. The best way is to evaluate all your needs and see which suite will be the best fit for you. It allows for a seamless transition from one platform to another. They also provide a single interface for all the data related to your property.
Conclusion
In a world of instant gratification, real estate marketing automation software makes it possible for agents to generate leads at scale. This software automates the process of lead generation so that agents can focus on closing more deals. The real estate marketing automation software connects with the other channels in an agent's marketing strategy.
A real estate agent has many responsibilities like marketing, opening houses, showing houses to prospective buyers, negotiating prices and contracts and closing deals. Real estate software can help with these tasks by automating some of the processes and helping agents spend more time on important tasks.