When we think of steroid use, many people immediately think of athletes and bodybuilders striving for increased muscle mass and athletic performance. But steroids can play an important role in medical treatments as well.
In fact, they're frequently prescribed to treat a wide range of conditions such as asthma, allergies, muscular dystrophy, Crohn's disease, and even some cancers.
Through this blog post, let us explore the different uses of steroids in medical treatments: how they work and when they are used—and the potential risks involved with steroid use that you should be aware of.
Types of Steroids
There are several types of steroids commonly used in medical treatment. These include:
Glucocorticoids: These are the most commonly prescribed type of steroid medication. They have potent anti-inflammatory and immunosuppressive effects, making them useful in treating a wide range of conditions, including asthma, allergies, rheumatoid arthritis, and inflammatory bowel disease.
Mineralocorticoids: These steroids regulate the balance of electrolytes in the body, particularly sodium and potassium. They are used primarily to treat conditions such as Addison's disease and salt-losing congenital adrenal hyperplasia.
Androgens: These are a type of steroid hormone that is primarily produced in the testes in men and the adrenal glands in women. They play a key role in the development of male sexual characteristics and are sometimes used to treat conditions such as hypogonadism.
Estrogens: These are a type of steroid hormone that is primarily produced in the ovaries in women. They play a key role in the development of female sexual characteristics and are sometimes used to treat conditions such as menopause.
Progestins: These are a type of steroid hormone that is primarily produced in the ovaries in women. They are involved in regulating the menstrual cycle and are sometimes used in hormone replacement therapy.
The Versatile Uses of Steroids in Medical Treatment
Steroids have gained popularity in the medical field due to their versatility in treating numerous medical conditions. From treating inflammation and pain to combating infections and allergic reactions, steroids have proven to be an effective treatment option for many patients. They are also used to manage autoimmune diseases, such as rheumatoid arthritis and lupus, and even to reduce the risk of asthma attacks.
In addition, steroids can help cancer patients by reducing chemotherapy side effects, improving appetite, and promoting muscle strength. While steroid use must always be monitored and controlled by a qualified medical professional, its valuable role in treating a variety of medical conditions cannot be ignored.
How Steroids Interact With Inflammation, Allergies, and Asthma
As powerful medications, steroids can interact with the body in complex and wide-ranging ways. In particular, they have a profound effect on the way the immune system manages inflammation, allergies, and asthma.
Steroids work by suppressing the immune system's response to these conditions, which can help patients feel better in the short term but can also have long-term consequences.
While steroids are not a cure-all and should only be used under the guidance of a physician, they can be an invaluable tool for those suffering from the discomfort and danger of inflammation, allergies, and asthma.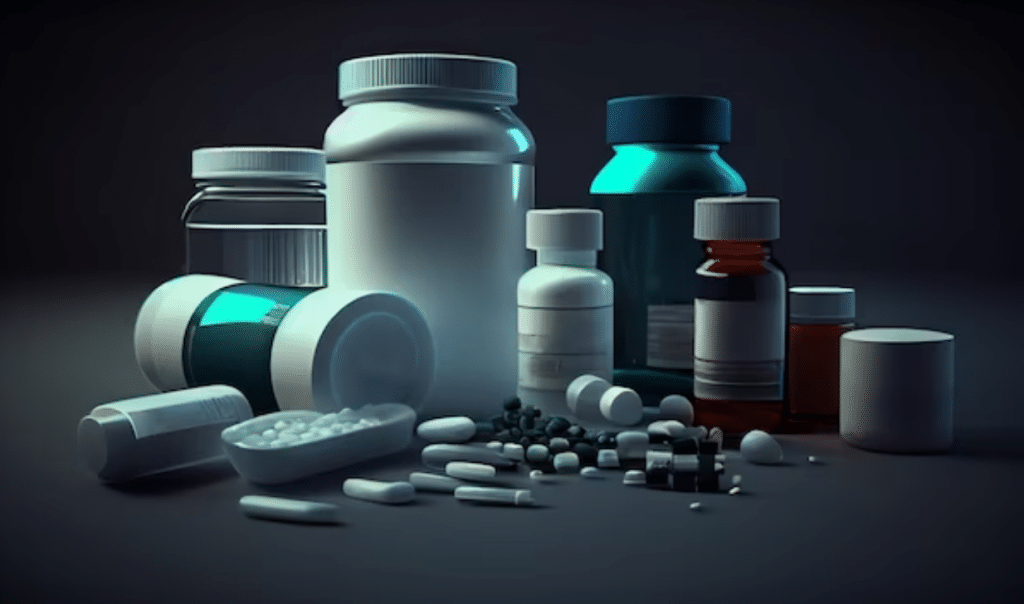 Pros and Cons of Using Steroids for Medical Treatment
Steroids are a type of medication that is often used to treat various medical conditions. They work by reducing inflammation, which can help to alleviate symptoms such as pain and swelling. However, there are both pros and cons to using steroids for medical treatment. On the one hand, they can be very effective in treating certain conditions, such as severe allergies or autoimmune disorders.
On the other hand, they can also have significant side effects, such as weight gain, mood changes, and an increased risk of infections. It is important to weigh the benefits and risks of steroid treatment carefully and to work closely with your doctor to determine the best course of action for your specific medical needs.
Side Effects Associated With Steroid Use
Steroid use has been a topic of debate for decades, and while many people turn to steroid use to enhance athletic performance or improve their physical appearance, there are numerous side effects associated with this type of drug use. These side effects can range from mild to severe and may include acne, high blood pressure, menstrual irregularities, and even liver damage. Additionally, those who use steroids may also experience changes in their mood and behavior, such as increased aggression or depression.
While some individuals may believe that the benefits of Steroids Canada use outweigh the risks, it is important to carefully consider the potential consequences before deciding to use these drugs.
Guidelines for Safe Steroid Use in Medical Treatment
Steroids can be an incredibly effective form of medical treatment, but their use must be closely monitored to ensure that they are being employed safely. Patients who are prescribed steroids must follow strict guidelines to help prevent negative side effects, such as weight gain, mood swings, insomnia, and high blood pressure.
In addition to taking the medication exactly as directed, patients should also maintain a healthy diet, refrain from smoking or drinking alcohol, and speak with their doctor if they experience any new or concerning symptoms. By adhering to these guidelines and working closely with their medical team, patients can safely and effectively utilize steroids to address a wide range of health conditions.
Alternatives to Steroid Use in Medical Treatment
When it comes to medical treatment, there are a variety of alternatives to using steroids. Steroids may be effective in treating certain conditions, but they also come with a range of potential side effects. Therefore, doctors may recommend other options for patients who need treatment but don't want to take steroids. Some of these alternatives include nonsteroidal anti-inflammatory drugs, immunosuppressant medications, and biologics. Each of these treatments works differently and may be more or less effective depending on the condition being treated. It's always best to work with a qualified medical professional to determine the best course of treatment for your individual needs.
Conclusion
In summary, steroids are a versatile tool when it comes to managing a variety of medical conditions. However, caution is advised as they can cause significant side effects if used incorrectly or over long periods of time. It's important to consult your physician and monitor the situation carefully in order to assess the benefits versus risks associated with steroid use. Navigating this process can be complicated, but many alternatives exist to treat inflammation and other medical issues. Ultimately, speaking with a qualified healthcare provider and being informed about how steroids work can help you make the best decision for your health.