Many people wonder how to keep track of mileage for taxes, and the verdict is in: a mileage tracker app. Sure, you could opt for a paper-based log or the slightly more effective option of using Microsoft Excel, but the truth is – an app complete with supporting desktop software is, in terms of expert opinion, the best way to do things. In today's article, we'll cover exactly why that's the case, examining an overview of the seven best mileage tracking apps out there.
The Most Important Features You Will Need
While many providers on the market dress their fairly mundane features up to seem more than they really are, in our experience the below features are paramount – they matter very much whether you're self-employed, run or work within a small business, or indeed if you are simply an independent contractor.
Automatic Mileage Tracker Features
Most apps on the market have some kind of auto-tracking functionality, usually what is called vehicle movement monitoring. As it sounds, vehicle movement monitoring detects the movement of your vehicle and activates the tracker within your app, recording your business mileage as you go.
The issue is, vehicle movement monitoring is not one hundred percent reliable. That's why it pays to also have Bluetooth and Plug'N'Go (a.k.a. phone charging) features too – these can sometimes be more reliable and are often nice alternatives, especially if you're already used to using Bluetooth.
Manual Trip Input and Editing
Though it sounds elementary, the ability to input trips and manually edit them is not something every software provider features. In fact, the most popular mile tracker app on the market – MileIQ – doesn't offer it. While this certainly doesn't take them out of the running for the best seven miles trackers out there, it does hinder them somewhat.
The bigger question is why – why do you need this feature? The answer is simple: auto-tracking just isn't perfect all the time, meaning that you will sometimes need to edit your automatically recorded trips to make sure everything is in line with your odometer readings and trip destinations when it comes time to submit your mileage log to either your employer or the IRS.
IRS-proof Auditing
Sadly, only one of today's featured software companies has this feature – MileageWise. Being something of a new player in today's growing app market, developers at MileageWise created this function to examine 70 potential logical conflicts in your mileage logs, correcting them appropriately making your log 100% IRS-proof.
For any professional looking to make sure that they maximize their tax deductions, this feature is absolutely essential to make use of during work hours.
The Top 7 Mileage Trackers and Their Features
Below is a chart of what we consider to be the seven best providers on the market. It also serves as a great representation of the various types of accounting software and what each company's full version offers. For a more in-depth viewing, check the comparison table of the best mileage tracker apps out there.
As you can see from the chart, a trend is starting to emerge. MileageWise offers the most features, and it's not exactly close. MileIQ and Everlance are the most popular providers out there, but sadly, popularity does not always equate to competence. Triplog also creates a very strong piece of software, with only a few unique features short of MileageWise. As always, we encourage you to do the research on your own and find out which piece of software you think is best for your needs.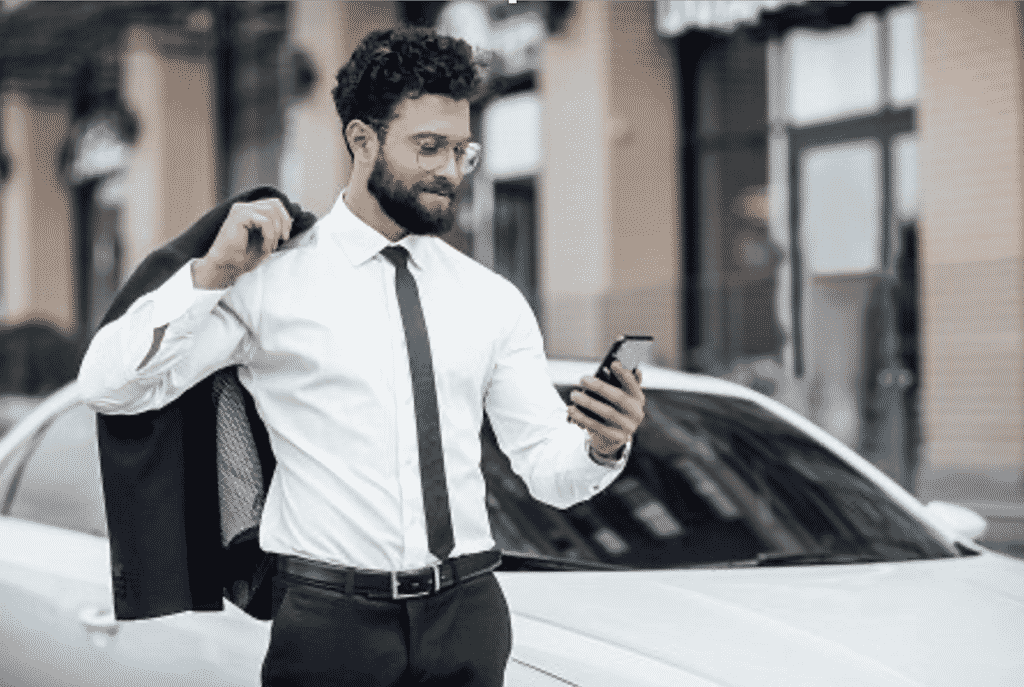 The Best Pricing Structures Available
Now that we've examined the features that each of today's highlighted pieces of software contains, we will shortly move into examining pricing. But first, let's talk logistics: each piece of software is available for download along with its add-ons on both Apple devices and Android phones, which can easily be done via Google Play or the App Store.
Free Mileage Tracking Options
MileIQ offers "30 free drives" before you have to buy their product, Everlance gives you thirty free trips per month but no auto-tracking, which is also the case for Triplog.
MileageWise offers a different approach with a 14-day free trial of their full version completely free. You don't even have to give them your credit card details – which has become something of a trope expected of customers in the market, even with free mileage tracker apps.
Deciding on the best free mileage tracker app isn't easy – it really depends on your circumstances. We did find the 14-day trial from MileageWise to be the best option available, but if you only need to record thirty trips per month, Everlance's software might be for you.
Pricing Plans
Generally speaking, most providers offer a basic plan for between $5 and $8 and require the consumer to pay monthly. Sometimes, that payment is required upfront for a year or longer, but the amounts themselves are typically monthly based.
Team-based options are typically a little more pricey. Moreover, special features such as retrospective mileage logging cost a little more – in the case of MileageWise roughly $10 per month – though this cost is negligible if you need to create a retrospective mileage log because you have been hit with an audit from the IRS for the last three years.
The Best Options for Small Businesses
Every competent business owner or employee knows that you can't waste time when it comes to time tracking your mileage effectively. Mileage reimbursement is a crucial facet of the mileage tracker app market, and adequately keeping tabs on all business expenses related to that endeavor cannot be neglected. That's why you need a mileage tracker app that offers a team's dashboard at the very least – such is the case with all those we've featured today apart from ExpressMileage, which offers a more hands-off approach.
The Best Options for Enterprise Companies
In truth, there aren't too many differences between the way things work in an enterprise company and a small business – it's simply more likely that a larger company such as a multinational has a tried and true operational method related to employees logging mileage for reimbursement purposes. This means you should either discuss the matter with your employer or make a suggestion as to what you think might be the best mileage tracker for your company.
What Are Some Potential Disadvantages of a Mileage Tracker App?
To conclude, let's look over some of the potential disadvantages or pitfalls of using some mileage tracking apps:
Limited auto-tracking options
The absence of manual trip logging and editing
No teams dashboard
No Auditor to check your mileage logs
All in all, we've found some great and also a few disappointing options on the market, MileageWise is definitely worth mentioning as a great choice for mileage logging.