It is no secret that having a vending machine is a great way to augment your business income. At the same time, you can also increase employee satisfaction by providing them with food, beverages, and other basic needs right there within the workplace.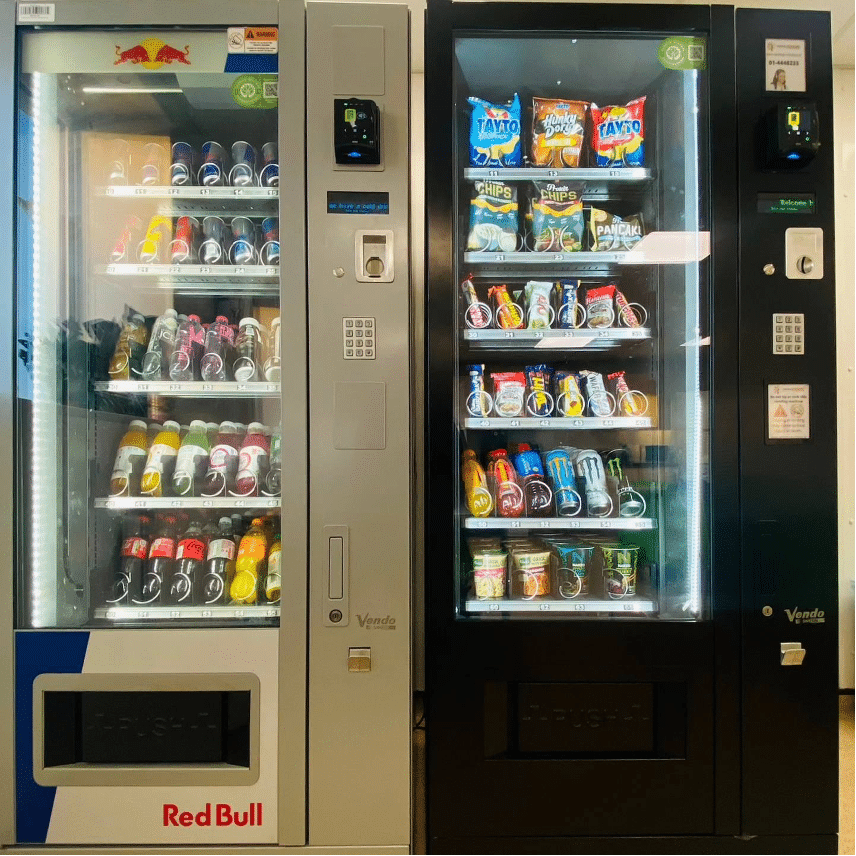 Ordinarily, vending machines can sell only one kind of product. It could be snacks, cold drinks, hot beverages, and so on. If you want to sell multiple products, you would also have to invest in multiple machines. But that is no longer the case today, thanks to combo vending machines.
What Are Combo Vending Machines?
Combo vending machines are an innovative kind of vending machine that can dispense two or more types of products, thus letting you offer a wide range of products to consumers. With just one of these machines, you can give your customers a large selection of snacks and beverages. Thus, you will have a much higher income potential without having to spend on more than one vending machine.
Why Invest in a Combo Vending Machine?
Admittedly, the cost of a combo vending machine would be slightly higher than a standard vending machine. But the combo option would still give you considerable savings when you compare it to the overall cost of procuring two separate machines for snacks and for drinks.
Another common concern is that they are usually bulkier in order to accommodate a greater selection of products. But nowadays, there are plenty of compact combo machines with a highly streamlined design, which is perfect even for small establishments. Combo vending machines are also very easy to program, operate, and maintain.
Research has shown that people who buy snacks are very likely to buy drinks as well. With both products available from the same vending machine, chances are they would avail the items right there instead of going to a different store or machine. This reason alone should be more than enough to convince you that combo vending machines are a worthwhile investment for your business.
Recommended Combo Vending Machine Provider
Whether you are just starting a vending machine business, or are considering trading in your separate snack and beverage machines for a single vending machine, it is very important to choose the right provider that can give you the best machine for selling your products.
In Ireland, the vending machine industry has grown considerably in the last few years, and there are now plenty of suppliers in the area. But very few of these suppliers can provide high quality combo vending machines, as most are still offering only standard vending machines. But one supplier that has really mastered the technology of combo vending is Vending-Machines.ie.
This reputable provider can give you cutting edge vending solutions that are tailored to your specific needs. Their machines feature the latest vending technology such as a highly interactive touchscreen interface, multiple payment options, remote monitoring, and so on. They also offer a fully-managed package that lets you earn from your machine without having to lift a finger.
If you want to learn more about their combo vending machines and other vending products, just visit the Vending-Machines.ie website where you can browse their products and talk to their specialists.