When it comes to video editing, a good video splitter is essential for creating great videos. A video splitter is a device that allows you to cut lengthy videos into small pieces and rearrange them into the order you want, as well as perform other tasks such as adding filters and effects.
Key Factors To Keep In Mind
When choosing a video splitter, there are several key factors to consider.
1. Type Of File
First, consider the types of files you will be editing. Different video splitter products are designed to handle different media files, such as AVI, MOV, and WMV. To ensure your editing project is successful, ensure the video splitter you choose supports the formats you'll be using.
2. Offered Features
Second, look at the features offered by the video splitter. Look for features such as cutting, trimming, and splitting, which can help you create exactly the video output format you need.
3. Ease Of Use
Third, consider ease of use. Even for beginners, the best video splitters are easy to set up and use. Many products also have tutorials available online or in the product manual that can help you get started quickly.
4. Paid Or Non-Paid?
Finally, consider the cost. Video splitters come in a range of prices, depending on the features offered and the quality of their components. To make sure you are getting value for your money, compare different video splitters before making a purchase.
Filmora – Beating All Video Splitting Software
One highly recommended video splitter is Filmora. This product is versatile, user-friendly, and cost-effective, making it one of the best video splitters for both amateur and professional editors. It has an intuitive drag-and-drop interface that makes editing simple, as well as plenty of features to create stunning videos with minimal time and effort.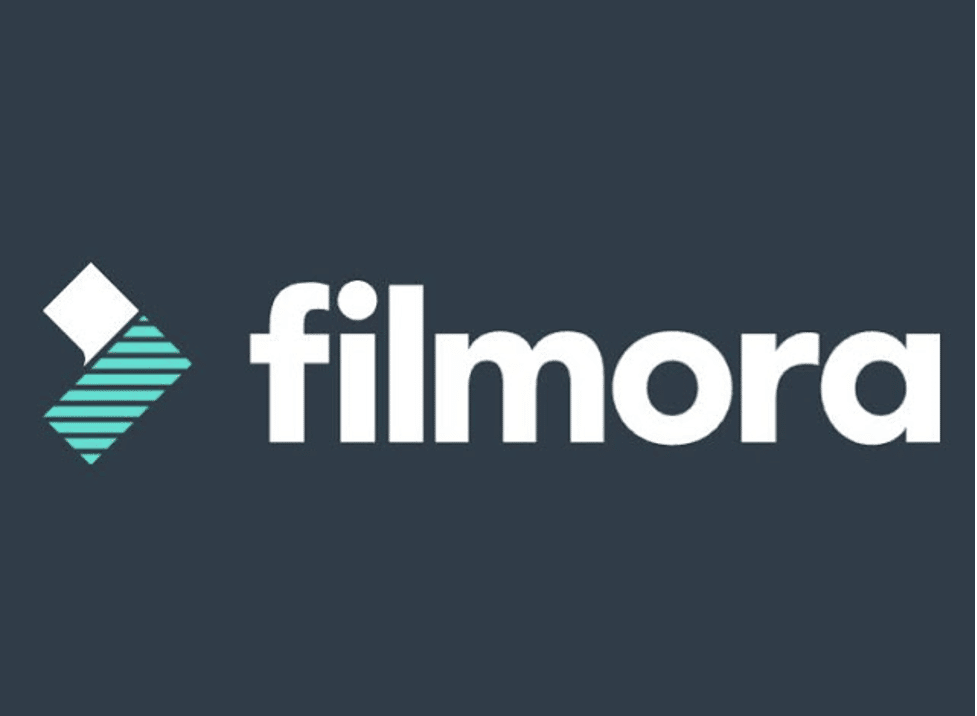 Ways To Split Video By Dragging The Playhead Freely Through Filmora
One of the best features of Filmora is its drag-and-drop video-splitting function, which makes it much easier to separate the clips.
To split the video by dragging the play head freely with Filmora, you need to follow these steps:
Open your video clip in Filmora and click on the Play head icon at the bottom of the screen. This will bring up a timeline with your video clip.
Drag the Play head freely to the exact location you want to split your video into two clips.
Once you have located the desired position, select one arrow on each side of the timeline and click on Split. Your video will be automatically divided into two separate clips.
Finally, click on the Save button to save your changes.
Note: here are detailed steps to split an large video into parts with ease.
Key Features of This Free Video Splitter – Filmora
Filmora is a powerful video editing software that enables you to split and trim your videos in several ways. It offers an easy way for beginners and professionals to cut their clips without hassle. Describing below all the features that Filmora offers,
· Convenient Features For New Users
Trim and split videos with ease. With this free splitter, you can easily trim and split a video into multiple clips. Merge different files into one. With the Filmora Free Video Splitter, you can combine different video segments to create one unified movie.
The program has an audio editor which allows you to add soundtracks or any other audio file to your video. You can export files such as AVI, MP4, and more with export options. You can conveniently share the output video to social media sites like YouTube and Vimeo with a single click.
· Support For Multiple Languages
Filmora Free Video Splitter supports various languages such as English, French, German, Italian, Spanish, and many more. You can customize the output videos by adding text, images, and other elements. The program offers high-quality video clip previews before the final export.
· Easy To Use Interface
Filmora Free Video Splitter has an intuitive interface that makes it easy to understand and use the program. It also offers multiple tools such as crop, rotate, flip, etc., which you can use to customize your videos.
· Exporting Files Comes With a 4K Resolution
The preview player allows you to watch the output video before exporting it. Built-in recording tool subtitles to the video clips in various languages and batch processing, Filmora Free Video Splitter doesn't stop here. Batch processing allows you to process multiple files at once.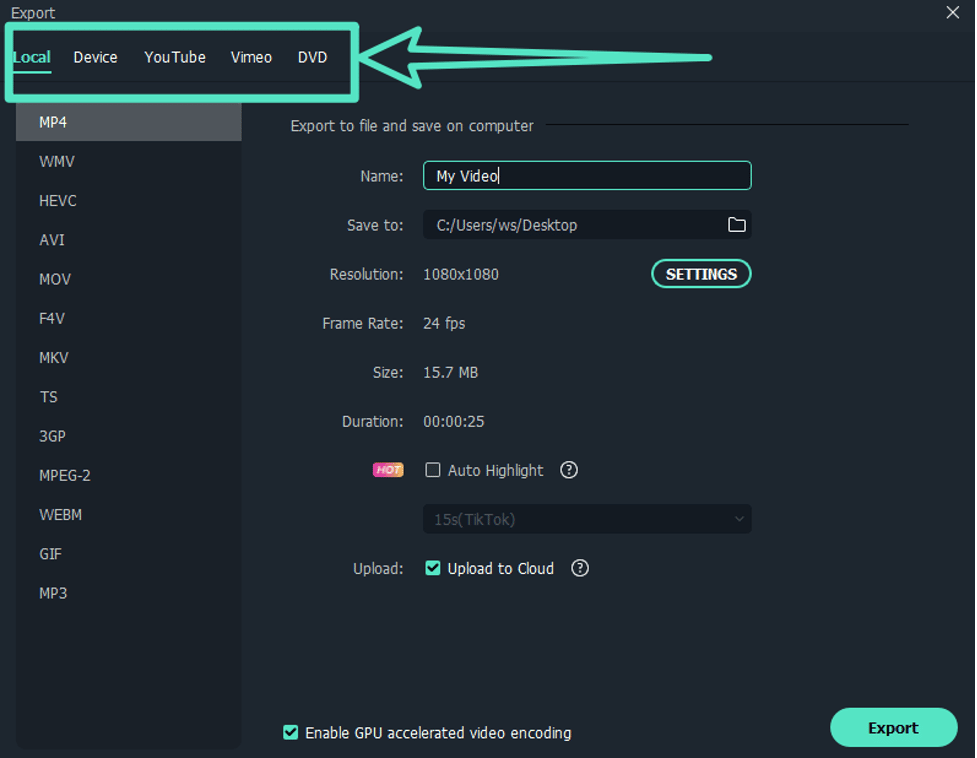 Besides support for 4K resolution, it also has plugin support for adding various features and functions to the program.
You can adjust video speed and add a watermark with various transitions between video clips. This free video splitter allows you to create a slideshow with pictures and music.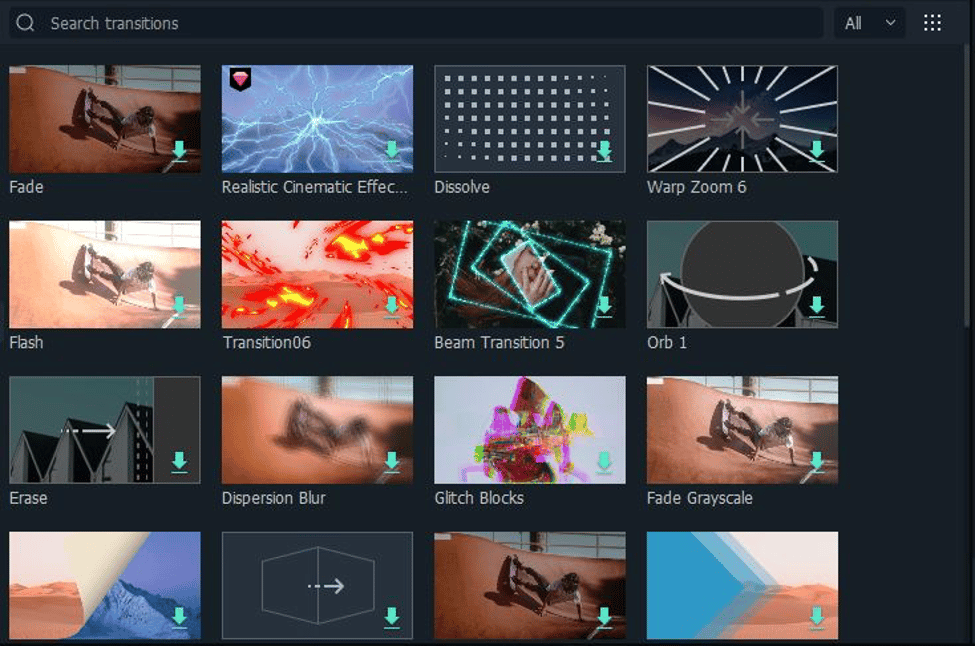 · More Editing
You can also add an external audio track to the video clips. Besides that, you can mix audio files from different sources together.
Is the music in the video too loud? You can adjust the volume of your videos with this free video splitter. It also allows you to change the aspect ratio of a video clip for better viewing.
You can easily add files to the program with the convenient drag-and-drop feature. The program also offers a preview of your video clip before you save it.
Wrapping Up
In summary, a video is just like any other file you might have on your computer. It can be easily divided into smaller pieces without affecting the quality of the overall video. However, to do so, you need to use a reliable and efficient video splitter.
Filmora Free Video Splitter is a powerful and feature-packed video editing software offering a wide range of features for both beginners and professionals.