When it comes to influencer marketing, some brands are happy to settle for a smaller end goal. They partner with social media influencers able to place them in front of a local or niche demographic and call it a day.
However, the savviest of companies have their sights set on a more significant prize. They want international reach, and Hollywood multi-talent Enzo Zelocchi has been doing mighty finely at demonstrating exactly how to get the job done.
There's no denying that social media super-stars with the reach to tap into worldwide audiences are few and far between. Within the male market influence sphere, enigmas like Christiano Ronaldo, Chris Hemsworth, and Zayne Malik rise up to become household names across every continent.
What sets them apart is the cultural touchpoints that allow them to remain anchored in several places at once. This is something that Zelocchi has in abundance, so let's dig a little deeper into what makes him an international influencer on the rise.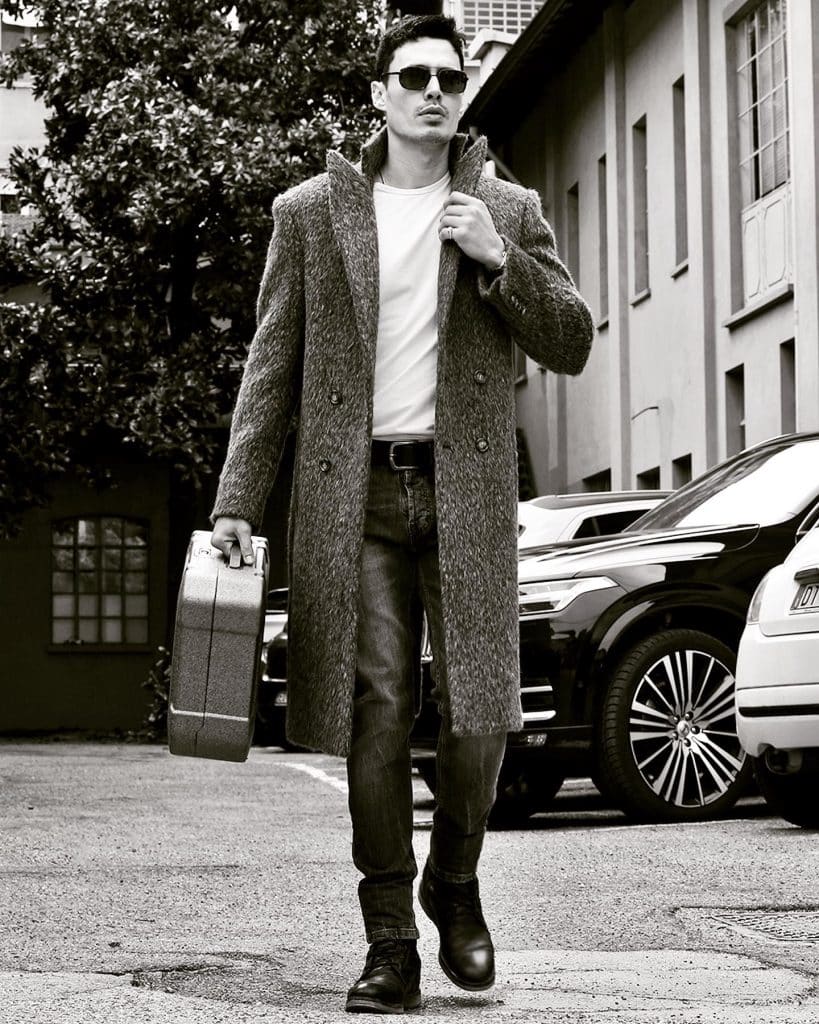 Enzo Zelocchi's International Appeal
For those of us here in the United States, Zelocchi offers a sleek and stylish showcase of what it means to be all-American. Whether dressed in leather and riding on a chopper or stepping into the shoes of a military man in one of his latest adrenaline-pumping blockbusters, the actor-director knows exactly how to stir national pride.
But there is more to Zelocchi than his iconic Hollywood presence. In fact, this creative on-screen star boasts Italian, Russian, British, Spanish, and French heritage, and grew up with one foot in the United States and one foot in Europe.
His first acting and modeling opportunities were not stateside but in glamorous Milan, and today he has extended family between New York, Kansas, New Jersey, North Italy, England, and France.
Casting that net even wider, when the whole world's heartstrings were tugged upon by Russia's invasion of Ukraine, Zelocchi had his finger planted firmly on the pulse. Before the year was out, he'd written, directed, starred in, and produced a film that centers on the besieged nation. No War is not only set in war-torn Ukraine but features Zelocchi in the role of a CIA agent and child actress Emilia Nimak, a real-world Ukrainian refugee, as his doe-eyed co-star.
The Importance of International Influence for Digital and Movie Marketing
Undoubtedly, it is these universally relatable endeavors combined with Zelocchi's comfort within the cultures that surround him—whether he's shooting in New York or London—that have allowed him to attract nine million followers on Instagram and send countless viral videos out into the ether.
For brands on the hunt for the influencers that will help them cross oceans with their marketing messages, these are the factors that are really worth focusing on because the right face can help any enterprise break new ground. To discover more about Zelocchi and his upcoming projects, discover the action on Instagram and check in on his awards-laden IMDB page.
Enzo Zelocchi – Milan 3

Enzo Zelocchi – Milan 2