Source: Storyblocks
In today's interconnected world, social media has become a powerful platform for individuals and businesses alike to showcase their ideas, products, and services to a vast audience. However, the potential of social media extends far beyond just sharing captivating content or gaining followers. It has also emerged as a lucrative avenue for generating income, offering numerous opportunities for savvy users to monetize their online presence. If you've ever wondered how to turn your social media accounts into a source of revenue, you're in luck. In this article, we will delve into the 7 best practices to generate money from your social media accounts!
Find your niche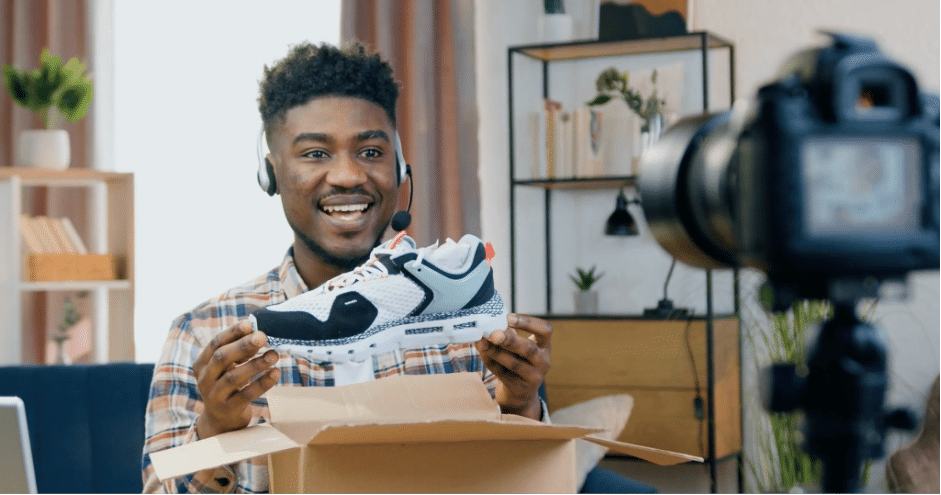 First things first, let's talk about finding your niche. What are you truly passionate about? Are you a fitness junkie, a food lover, a fashionista, or a travel enthusiast? Identifying your niche is essential because it allows you to carve out a distinct and unique space that sets you apart from the competition.
By identifying your niche, you can target a specific audience with tailored content that resonates deeply with their interests and needs. Whether it's fashion, fitness, travel, or cooking, honing in on a niche allows you to establish yourself as an expert in that field, gaining credibility and attracting a loyal following. This focused approach enables you to create compelling and valuable content that captivates your audience, driving engagement and ultimately increasing your earning potential. Remember, finding your niche is about tapping into your passions and expertise while aligning them with the desires of your target audience, creating a win-win scenario for both you and your followers.
Engage and connect with your audience
Building a strong and loyal social media following is the foundation for success in the digital landscape. By actively engaging with your audience, you create a sense of authenticity, trust, and relatability that resonates with your followers. Responding to comments, messages, and inquiries promptly shows that you value their input and are genuinely interested in their thoughts. Furthermore, fostering meaningful connections through live chats, Q&A sessions, and collaborations helps to forge a deeper bond with your audience. This interaction not only boosts your visibility but also cultivates a sense of community and brand loyalty. By nurturing these relationships, you create a fertile ground for monetization opportunities such as sponsored content, affiliate marketing, and even your own products or services.
Collaborate with brands and businesses
Once you've built a solid following, it's time to monetize your social media presence. One of the most effective ways to do this is by collaborating with brands and businesses. As an influencer or content creator, partnering with reputable brands allows you to tap into their established audience and leverage their resources to enhance your own content. When selecting brand collaborations, it is important to choose those that align with your niche and values, ensuring authenticity and maintaining the trust of your followers.
Collaborations can take various forms, including sponsored posts, brand ambassadorships, product reviews, or even co-creating content. These partnerships not only provide financial compensation but also offer opportunities for exposure, networking, and expanding your reach. By showcasing your ability to promote products or services in an engaging and genuine manner, you become an attractive collaborator for brands looking to tap into your dedicated and engaged audience.
Create high-quality content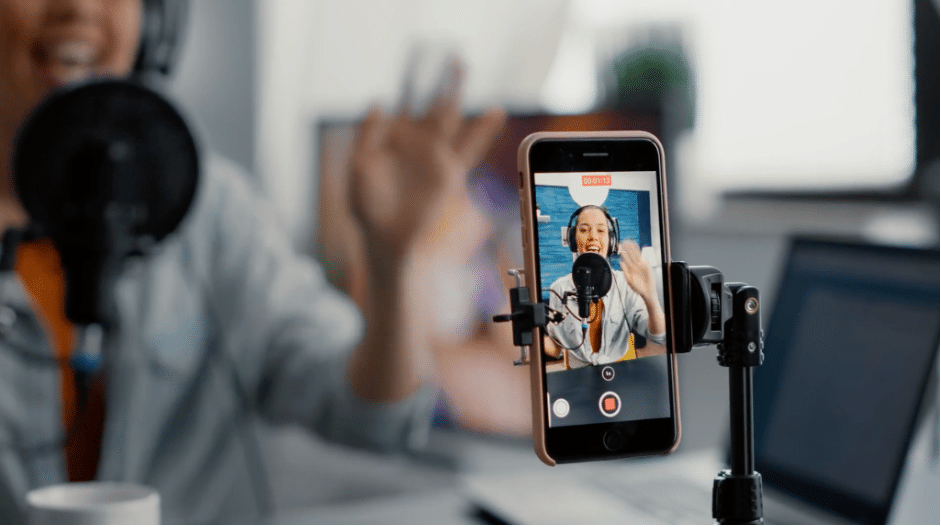 In the world of social media, captivating content is king. With countless posts flooding our feeds, you need to stand out. High-quality content not only captures attention but also keeps viewers engaged and coming back for more. This involves investing time and effort into crafting visually appealing, well-written, and informative posts, videos, or images.
By consistently producing content that is both aesthetically pleasing and valuable, you establish yourself as a trusted authority in your niche.
Quality content resonates with your target audience, drives higher levels of engagement, and increases the likelihood of your content being shared, expanding your reach and attracting potential monetization opportunities. Whether it's through compelling storytelling, expert advice, or unique perspectives, your content should deliver an experience that leaves a lasting impression on your followers.
For instance, one of the best ways to grow and go viral on YouTube Shorts[1] is to create videos with topics and ideas that hook and reels people in within the first 3 seconds. From there, you need to deliver an engaging video concept that guides your audience to carry on watching. This allows YouTube's algorithm to push your content to people that are interested in that similar content.
Leverage affiliate marketing
Affiliate marketing is a tried-and-true method for earning money through social media. It's crucial to choose affiliate partnerships that align with your niche and resonate with your followers, ensuring authenticity and maintaining their trust. By strategically incorporating affiliate links or discount codes into your content, you can provide valuable recommendations while also generating revenue.
To maximize your success in affiliate marketing, it's essential to be transparent and disclose your affiliations to your audience. This fosters trust and enhances your credibility as an influencer or content creator. Additionally, it's crucial to track and analyze your affiliate marketing performance to identify which products or services resonate best with your audience, allowing you to optimize your strategy and maximize your earnings.
Launch your products or services
Launching your products or services is a highly rewarding practice to generate money from your social media accounts. As an influencer or content creator, you have a built-in audience that already trusts and values your content. By leveraging this trust, you can introduce your own products or services and directly monetize your social media presence. Whether it's an e-book, an online course, merchandise, or a subscription-based service, launching your own offerings allows you to tap into the loyal following you've cultivated.
The key to a successful product or service launch lies in effective marketing and promotion. Utilize your social media platforms[2]  to create anticipation, generate buzz, and offer exclusive incentives to your audience. Craft compelling content that highlights the unique value and benefits of your offerings, showcasing how they can address the needs and desires of your followers. Additionally, engaging with your audience through live streams, Q&A sessions, and interactive posts can further enhance their connection to your brand and increase the chances of conversion. By launching your own products or services, you not only diversify your income streams but also establish yourself as a business owner, cementing your expertise and influence in your niche.
Diversify your revenue streams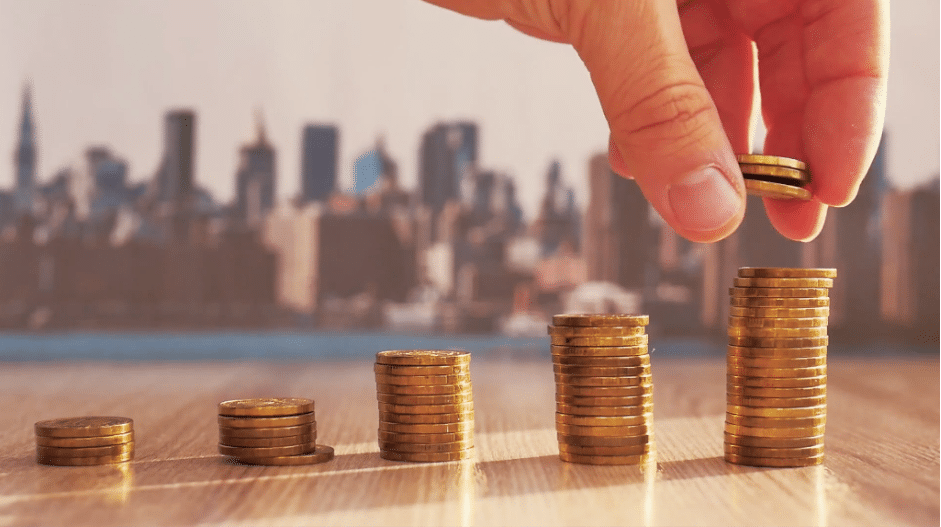 It's essential to diversify your revenue streams. Relying solely on one income source leaves you vulnerable to fluctuations and changes in the digital landscape. By diversifying, you can mitigate risks and maximize your earning potential.
There are several ways to diversify your revenue streams:
Creating and selling your own products or merchandise that align with your brand and audience's interests
Offering exclusive content or membership subscriptions that provide added value to your loyal followers.
Explore sponsored content, affiliate marketing, or influencer partnerships to generate income.
Exploring opportunities for sponsored events, speaking engagements, or workshops can also provide additional revenue streams.
By diversifying your revenue streams, you create a sustainable and resilient income model that adapts to changing trends and market conditions.
Conclusion
You now have a roadmap to turn your social media accounts into a lucrative money-making venture. Monetizing your online presence requires dedication, creativity, and building genuine connections with your audience. Remember, success won't happen overnight, but with the right strategies and consistent effort, you can achieve your financial goals.
---